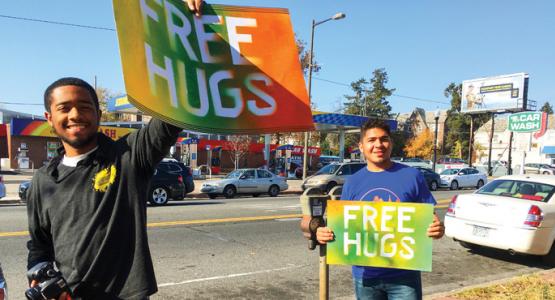 What a Difference A Year Makes
April 10, 2017 ∙ by vmbernard ∙ in Columbia Union News, This Month's Issue
Editorial by Tiffany Brown
Why do we go to church on Saturday, and why is the Sabbath important?" 
These were the kinds of questions Joksan Cedillo-Gomez wondered about and asked. However, he never got a satisfying answer. "Because it's in the Bible. Twice!" he was told. 
Later, as youth director of his church, he found himself repeating the same brief answers to his peers and other youth who came to him with questions. 
After enrolling in the REACH Columbia Union Urban Evangelism School last summer, he learned that the Sabbath invites us to experience a connection—in our relationship with God and each other. It's a time where we can worship, fellowship and grow; a time of jubilee—where we are all equal, regardless of our socioeconomic status.
A Transformative Experience
Gomez and the other students enrolled in REACH Columbia Union this year have testified about a transformative experience in which many of their questions about life, God and their purpose have been answered.
Through our accredited program based in Philadelphia and taught by pastors, leaders and practitioners, students spend one school year immersed in a learning experience, and earn 15 college credits from Washington Adventist University in Takoma Park, Md. And what a difference one year makes.
In the Biblical Spirituality course—one of the five Bible classes in our curriculum—students learn how to pray and connect personally with God through reading the Bible and listening to what He is speaking to their hearts. They get a chance to walk in the footsteps of Jesus by preaching, teaching Bible studies and serving in the community.  
Growth also happens as students learn leadership skills that train and empower them to discover the unique needs of our cities and inspire them to create and practice relevant ministries. 
In addition, the students enjoy the opportunity to explore their passions, talents and gifts and determine how to use them for Christ. Many arrived last summer not knowing what they wanted to do in their lives. In just a few months, they will graduate with more focus and direction, knowing that they are disciples of Jesus first, and a nurse, teacher, accountant, musician, architect, pastor or whatever vocation they've chosen, second.
More than just explaining their beliefs, our curriculum empowers them to become agents of restoration and hope who further live and share their faith in a substantial way that meets the needs of their community, especially urban communities. It's making an eternal difference in their lives and in the lives of others. 
Pastor Tiffany Brown serves as director of the REACH Columbia Union Urban Evangelism School. Joksan Cedillo-Gomez is an outstanding student sponsored by the New Jersey Conference. To learn more, visit reachcolumbiaunion.org.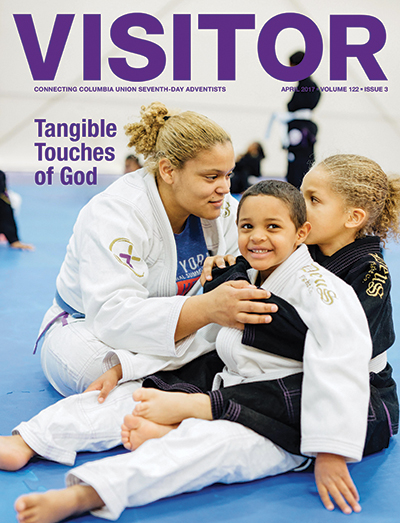 Read and share these stories from the April Visitor: