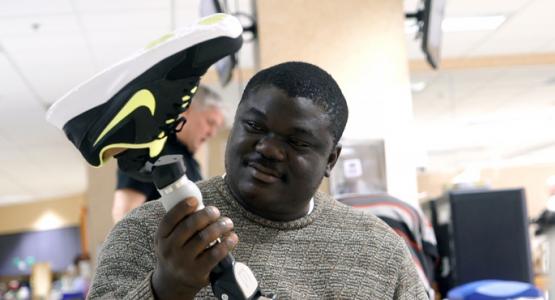 Liberian Refugee Soccer Players Receive New Limbs and Rehabilitation
July 14, 2016 ∙ by vmbernard ∙ in Adventist HealthCare, Health & Lifestyle, This Month's Issue
Story by Adventist Healthcare staff
Five Liberian amputees, who play on an international disabled soccer team that has won three world championships, received prosthetic legs and expert rehabilitation care this spring thanks to Adventist HealthCare Physical Health & Rehabilitation (Adventist HealthCare PH&R).
Adventist HealthCare PH&R and one of its partners, Medical Center Orthotics and Prosthetics (MCOP), donated new prosthetic legs and rehabilitative care to the five Liberian refugees, who have not had access to prosthetic legs or comprehensive treatment.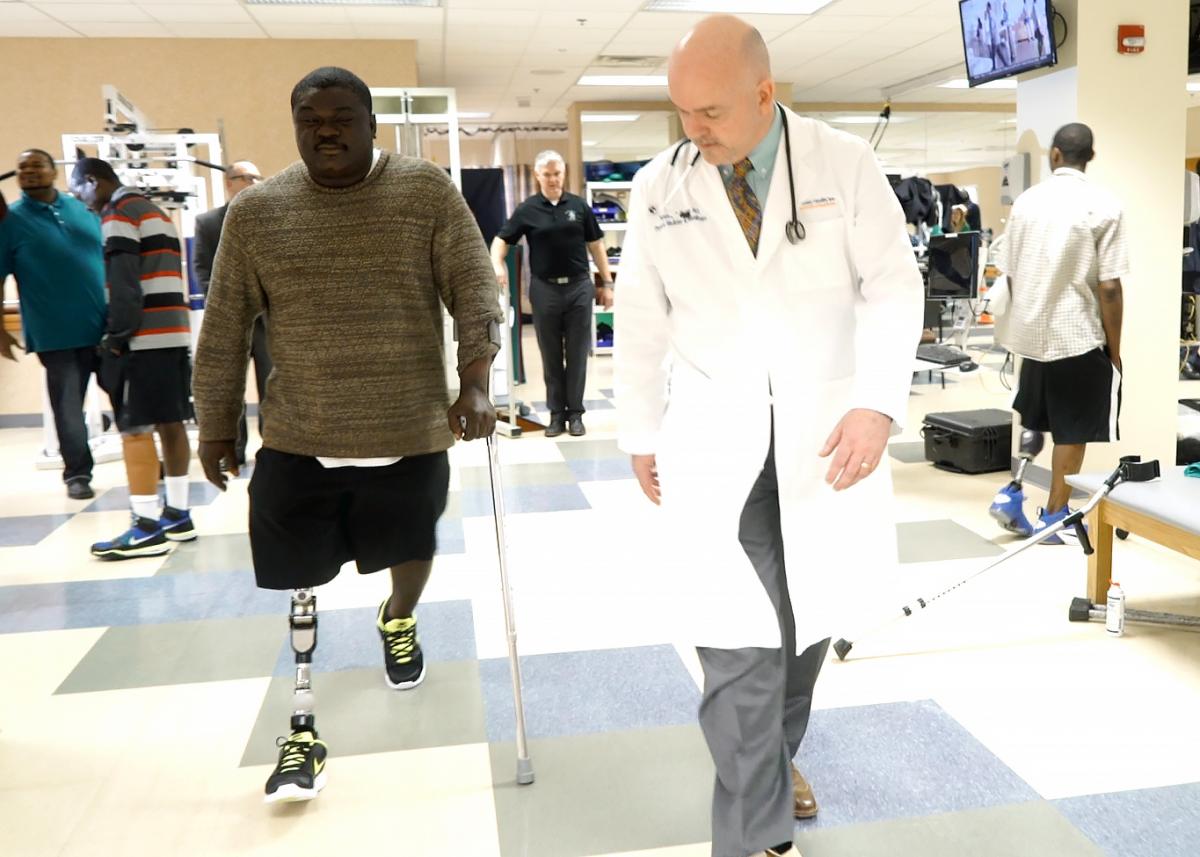 "At Adventist HealthCare Physical Health & Rehabilitation, we are constantly working to help patients get back to life by helping them return to the activities that they loved before their injury or illness," says Dr. Terrence Sheehan, chief medical officer.  "These men have already demonstrated that they can play soccer following limb loss.  Now, our team is helping them become active and capable with their new prosthetics."
The team at MCOP, which has extensive experience working with amputees including Wounded Warriors Project, custom fit a prosthetic limb to each amputee. After being fitted with new prosthetics legs, the men attended specialized physical therapy sessions focused on amputee training and care at Adventist HealthCare PH&R.
"It's like a dream come true," says Samuel Eastman (pictured with Sheehan), one of the soccer players. "We could not have afforded this ourselves."
The five refugees suffered war-related traumatic injuries in their native Liberia. They made their way to the United States and were put in touch with Adventist HealthCare and MCOP through connections with the Little Workers of the Sacred Hearts in Washington, D.C. 
MCOP and Adventist HealthCare PH&R use a team-based approach combined with a commitment to community service to provide world-class amputee care. Weekly specialized clinics and coordinated rehabilitative care ensure all amputees receive prosthetic services and physical rehabilitation, which ranks second to none in the region.
Adventist HealthCare PH&R is one of the only facilities in a five-state region to be accredited by the Commission on Accreditation of Rehabilitation Facilities (CARF) International in all four specialty areas – brain injury, spinal cord injury, amputation and stroke.
Learn more at adventistrehab.com.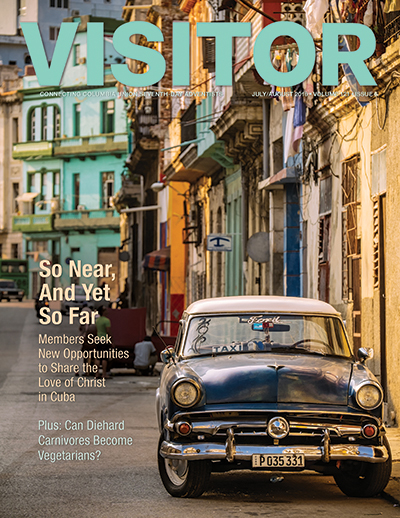 Read and share these articles from the July-August Visitor :