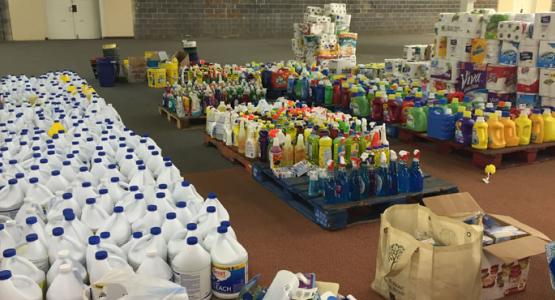 Adventists to Open Supply Warehouse, Offer Crisis Counseling in West Virginia
June 29, 2016 ∙ by vmbernard ∙ in Columbia Union News, Mountain View Conference
Story by V. Michelle Bernard
The State of West Virginia will officially turn over a supply and distribution warehouse in Belle, W.Va., an area heavily impacted by the recent floods, to Seventh-day Adventist disaster relief teams today.
The state has asked the Seventh-day Adventist Church to operate the warehouse and process donations, reports Frank Bondurant, vice president for ministries development at the Columbia Union Conference and who is helping the Mountain View Conference in their disaster relief efforts. "We have also been asked to lead out in crisis counseling, and to minister to the spiritual and emotional needs of the victims. Our church is on the scene and actively engaged in the relief effort."
Adventist disaster response volunteers from Tennessee are arriving Wednesday and Thursday and will operate the warehouse. Another team from Tennessee will relieve the team later in July.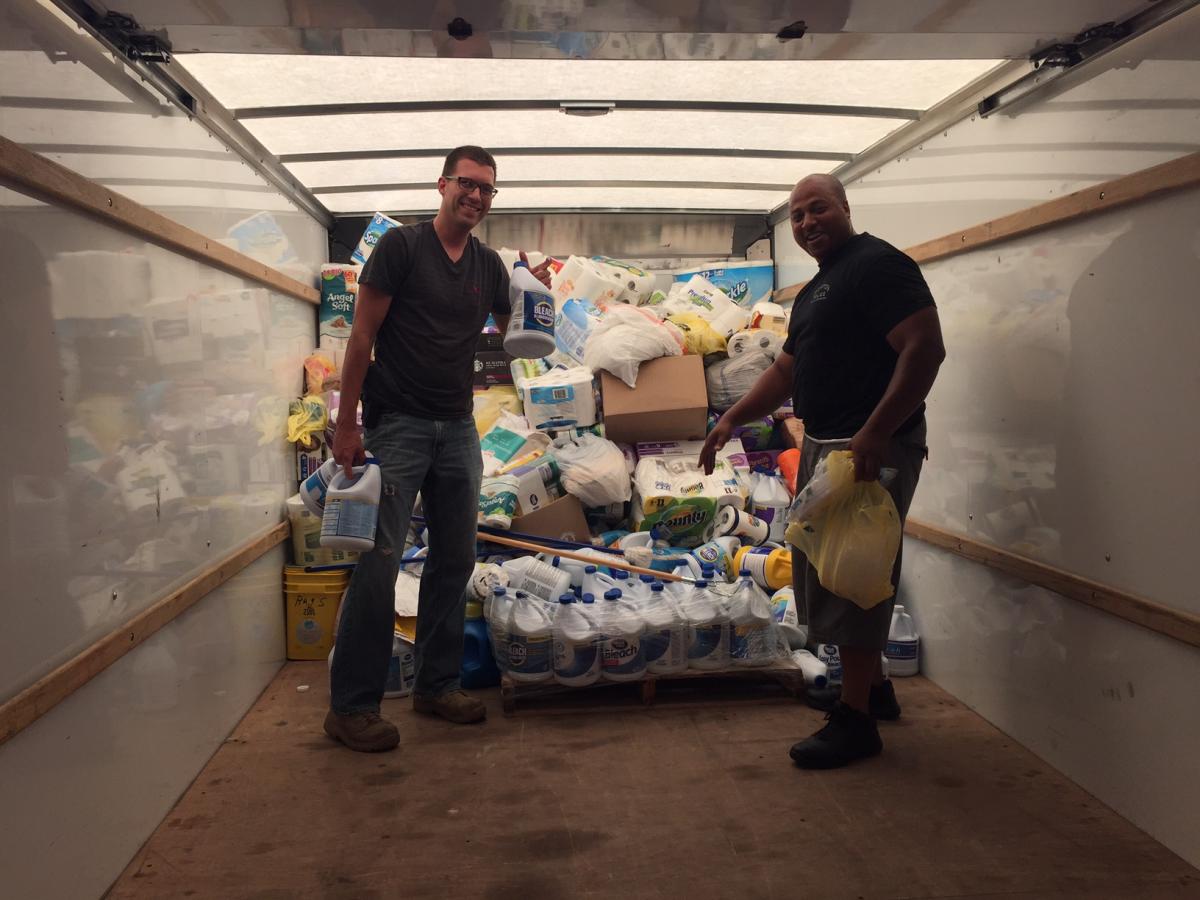 Larry Murphy, Adventist Community Services director for the Mountain View Conference, reports that FEMA has agreed to pay for all the travel, lodging and food costs of the two teams.
Monetary donations can be sent to the Mountain View Conference, 1400 Liberty Street, Parkersburg, W.Va., 26101 designated for "WV Flood Relief."
Pictured above: Weirton, W.Va., police officers deliver cleaning supplies to the warehouse run by Adventists in Belle, W.Va.