Columbia Union Member, ARM President Passes Away
October 20, 2009 ∙ by owetmore ∙ in Adventist HealthCare
By Paula Webber and Beth Michaels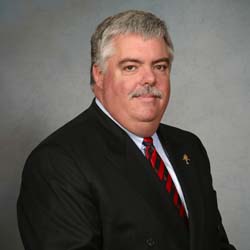 The Columbia Union Conference is deeply saddened to convey the announcement by Adventist Risk Management (ARM) that ARM president Robert L. Sweezey has passed away. Sweezey was an active member of Chesapeake Conference's Baltimore First church located in Ellicott City, Md. 
Sweezey became the executive director for the church's insurance and risk management services, based in Silver Spring, Md., in December 1992, and president of the Gencon Companies. As the risk manager for the Seventh-day Adventist Church, Sweezey served as president of Gencon Insurance Company of Vermont (GICV), the church's captive insurer, and Gencon Insurance Company International, Ltd. (GICI). He had 28 years of risk management experience with the Adventist Church and was qualified to handle the full range of church risks—managing exposures in liability, property, and employee benefits. 
A man of vision and direction, Sweezey moved Gencon Insurance Company of Vermont from challenging financial deficits in 1992 to a financially strong company today. He worked to provide a full-service structure for the worldwide church, underwriting policies through GICV and GICI that ensure more than 90 percent of facilities and institutions in countries all around the world. 
Church Participation
Sweezey was a valued member of Baltimore First for more than 14 years. He was recently serving as head elder and a church board member, positions he held since about 1996, and was a member of the church's Crossroads Adventist School Board from 1996-2005. 
"It's a shock to everybody!" says Ben Boggess, pastor of Baltimore First, of Sweezey's sudden death. "When I came to Baltimore First in 1991, it was a senior citizen church. Rob and [his wife] "Muffy" were the first couple to start coming to church with young children, so they were the first people to help us transition into a vibrant and active church, with age groups of every spectrum."
Continuing, Pastor Boggess adds, "We talked weekly about what needed to be done at the church and school. Rob loved his church and family, and he made sure that he was at home every weekend. The church was his life. We're going to miss his level thinking and insights. He was involved in Pathfinders; he greeted people at the door. He was an integral part of this church, yet in no way tried to control things. He was very much a team player. We're going to miss him and his leadership."
Educational Excellence
Sweezey graduated in 1980 from Walla Walla College (now a university) in College Place, Wash., with Bachelor's degrees in business and theology. In 1987 he earned an MBA from California State Polytechnic University in Pomona, Calif., and a Juris Doctorate in 1992 from Georgia State University College of Law in Atlanta. He was admitted to the following state bars: Georgia, Maryland, District of Columbia, and Colorado. 
Sweezey's passion for education led him to enter a PhD program studying international business at Nova Southeastern University in Fort Lauderdale, Fla. At the time of his death, he was a few months away from writing his doctoral thesis.
As a professional risk manager, Sweezey distinguished himself as a Chartered Property Casualty Underwriter by the American Institute for Property Liability Underwriters, and the Life Underwriter from the American College, and an Associate in Risk Management designation from the Insurance Institute of America in Malvern, Pa. Sweezey was also a licensed insurance broker, and licensed as a Registered Representative (series 6) and a Registered Principal (series 26). He was a Risk Management Fellow of the Risk & Insurance Management Society. 
Sweezey's passion for risk management took him from the boardroom to the schoolroom. As part-time instructor, he taught classes in insurance and risk management at Georgia State University in Atlanta, and Columbia Union College (now Washington Adventist University) in Takoma Park, Md. In this setting, he was able to share his professional experience with students who were interested in a career in risk management. 
Memorial Services
Sweezey was married to Karen "Muffy" Piper, MD, a family practitioner with Kaiser Permanente in Baltimore. He also leaves to mourn his three children, Herb, Katie, and Benny, along with a host of relatives and close friends. 
A memorial service for Sweezey will be held on Friday, October 23, at Baltimore First, located at 3291 Saint Johns Lane in Ellicott City, MD 21042. The family will receive guests at the church starting at 3 p.m. with the services commencing at 4 p.m. The family would also like to invite guests to a repass from 5 to 7 p.m. in the fellowship hall of the church.