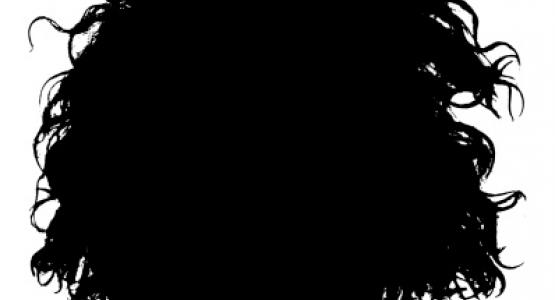 Why I am no Longer a Lesbian
July 02, 2014 ∙ by Anonymous ∙ in Perspectives, This Month's Issue
Why I am no Longer a Lesbian
I started attending the Seventh-day Adventist Church in the fall of 2008. My children shortly after accepted an altar call and started baptism classes. After dropping them off the first time, I decided that I might as well stay and complete the classes as well and get baptized.
We were all baptized in May 2009 and became regular churchgoers. I had one big secret though. I was a lesbian living with another woman. It was like the elephant in the room that no one addressed.
As the months passed, that relationship fell apart. It was a very painful time for me, but that did not lead me away from the lifestyle. I started to date another woman, and one Saturday evening in June 2011, after I had been dating that person for about nine months, the Holy Spirit spoke to me. I heard Him say, "I am not pleased with your life." I played dumb and responded, "What life? My life is fine." But, I knew what the Holy Spirit was referring to. I knew, and God knew that I knew.
_____________________________________________________________________________
How Can We Extend Compassion to the LGBT Community Without Abandoning Conviction?
_____________________________________________________________________________
However, I did not give an immediate yes to the calling. As a matter of fact, I saw the person I was dating a few more times, but every time I saw her, I was so scared because I knew that I was in total disobedience to God. Eventually, after a couple of weeks of wrestling with how to tell her—and how to tell my family—I wondered if I should lie and tell her that I'm just not into her anymore. In my head, it sounded crazy to say, "I can't see you anymore because God has called me out."
Eventually, I did say ok to the Lord and submitted. I told the woman that I had received a calling from the Holy Spirit and that I couldn't be in the lifestyle anymore. It didn't matter anymore to me if she thought I was crazy. I knew I couldn't make up an excuse, for that would be bearing false witness. Fortunately, she didn't think I was crazy. She said, "I can't argue with God." She was devastated but understood.
Immediately after submitting to God, things got even more difficult. I missed her and felt very confused and desperate at times. It was then that I reached for my Bible and started to read and pray. I begged God for the strength to go on and start over. At that time, I had been living the lesbian lifestyle for the eight years and all my friends were lesbian; the places I went were events with lesbians. I had to learn a whole new way of living and being.
I prayed and told God that I was willing to come out of the lifestyle but that I couldn't do it alone and needed His strength. He answered and led me to all the scriptures that showed His promises, and I realized that God really does have a plan for us and doesn't expect us to do anything on our own. Verses like 2 Chronicles 20:15-22; Philippians 4:13; Romans 8:28; 1 Corinthians 10:13, 2 Corinthians 12:9; James 1:12; I Peter 4:12; 1 Peter 1:7; Romans 8:18; Ephesians 6:10-18; Hebrews 5:8; James 1:3 and Matthew 26:41.
So started my journey to recovery. It has been three years now since God called me out of the lifestyle. It was not easy; there was a lot of crying, praying and studying Scripture. I called on all the promises of God and, finally, about three months later, I realized that I was healed. I no longer wanted, thought about or was attracted to women. It was as though Christ had reprogrammed my mind. I certainly hesitated about testifying, but I can truly testify that by beholding, you become. I have by no means reached perfection, but I am on my way.
From this experience, I have come to believe that if a person is following Christ and wants to live as Christ did, they have to accept the precepts of God. We have to accept all of God's words. If any person wants to start fresh with God, you can, and it starts with total submission.
If you would like to respectfully discuss this first-person account with Leah*, write to her at leahstrong2014@gmail.com.
*A pseudonym