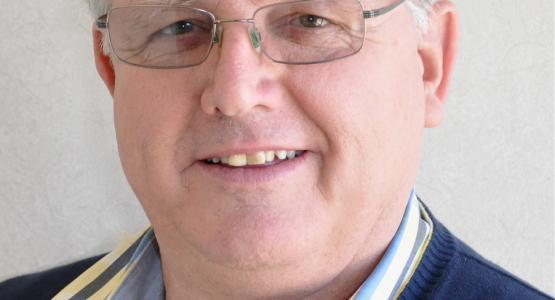 New Principal to Lead Highland View Academy
March 05, 2014 ∙ by Anonymous ∙ in Chesapeake Conference, Education
Malcom Hutchinson leaves Richmond Academy in Virginia to lead Chesapeake Conference's boarding academy in Hagerstown, Md.
Story by Samantha Young
Starting July 1, Malcolm E. Hutchinson, EdD, will be the new principal of the Highland View Academy in Hagerstown, Md. "We're excited to have Dr. Hutchinson join us at Highland View Academy," says Rick Remmers, conference president. "His experience, combined with his energy and passion for [Seventh-day] Adventist education, will be a
Malcom E. Hutchinson, EdD, will join Highland View Academy as the new principal.
great asset in advancing HVA's mission to provide a Christ-centered program of academic excellence."
Hutchinson comes from Richmond Academy in Virginia where he has been principal since 2011. He has a solid background in boarding academy settings having been an administrator at Pine Tree Academy in Maine, Blue Mountain Academy in Pennsylvania and Bakersfield Adventist Academy in California. Hutchinson was also a corporate executive for several years. "After traveling the world as a director for a Fortune 500 company, I consider serving at HVA a God-given opportunity," he says.
He attended Andrews University in Michigan, where he earned a doctoral degree in educational administration, a master's in educational administration with an emphasis in leadership and a master's in education with an emphasis in religious studies. He also earned an undergraduate degree in theology from Atlantic Union College in Massachusetts.
He says his life has been greatly influenced by an excerpt from a poem by C.T. Studd that Hutchinson's mother prominently displayed on the wall where he put on his shoes each day as a child. It read, "Only one life, 'twill soon be past, Only what's done for Christ will last."
Hutchinson and his wife, Gaye, a healthcare administrator who specializes in infection control, will transition to Hagerstown this summer.
Interim principal Leroy Snider will continue to provide leadership at the school for the remainder of the 2013-14 school year.