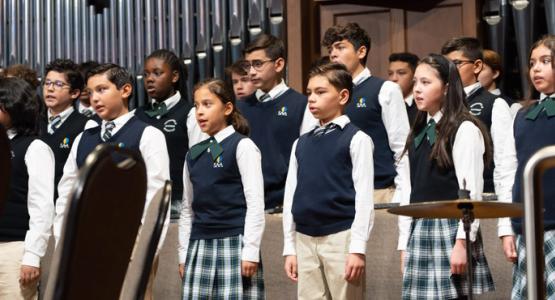 Spencerville Adventist Academy 'Musicianaries' Serve Community With Praise
January 25, 2023 ∙ by Web Administrator ∙ in Chesapeake Conference, Education
Story by Heidi Wetmore
Psalm 57:7 is one of many texts in the Bible that reference music—a powerful gift from God: "My heart, O God, is steadfast, my heart is steadfast; I will sing and make music" (NIV).
This year at Spencerville Adventist Academy (SAA), Jesus' voice is being shared through music. Eighty percent of the student body are involved in music classes and music groups, including bands, strings, bells, choirs and drama.
"We are excited about the opportunities for ministry from our Music Department!" says Tissiana Bowerman, principal. "SAA is blessed to have dynamic and talented music teachers who are dedicated to praising God through music and challenging students to reach their highest potential."
Jane Lanning and Lisa Froelich, department chair and band director, respectively, are happy to welcome Felipe Garibaldi, guitar and general music teacher, and Emilie Flores, high school choir and middle school strings director, to the music team this year.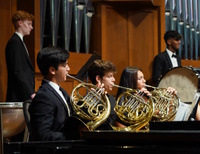 Music groups have performed at school events this year, such as Grandparents' Day, Fall Festival, and Christmas concerts, and have traveled on music tours to places like the Washington D.C. Temple Visitors' Center. The Spencerville Ringers even participated in Ringfest in Toledo, Ohio. The groups have also performed each month during divine services at the Spencerville church in Silver Spring, Md.
"Many may not realize that musicians can be like missionaries, using their music and talents to bless others and make a difference," says Froelich. "Vice Principal Robert Martinez coined the phrase 'musicianaries' to describe their service, and that's exactly what we encourage our students to be. As a band teacher, it warms my heart to see them enthusiastically share the talents God gave them. When the band participates in church services and the congregation sees the students leading them in praise and worship, it leaves such a blessing."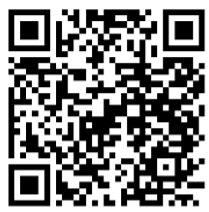 To view SAA's performances, scan the QR code to access SAA's YouTube channel.