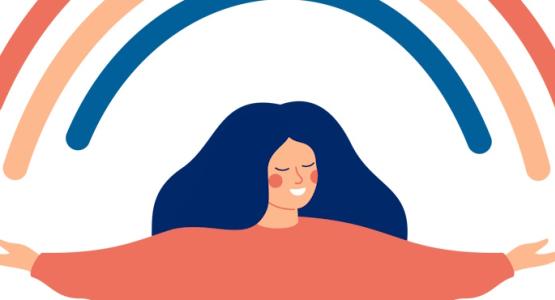 August 28, 2023 ∙ by Web Administrator ∙ in Editorials, This Month's Issue
Editorial by Ruth Nino
Sometimes in life, God will have us accomplish something that, in our eyes, seems humanly impossible, yet in His eyes, more than possible. In Exodus, God sent Moses to Pharaoh to bring His people out of Egypt. Not prepared for the task, Moses asked God, "Who am I that I should go to Pharaoh?" (3:11, NIV).
When faced with a daunting task for which we feel ill-prepared, we can identify with Moses. Who or what is the "Pharaoh" in your life? As an educator for many years, there have been times when I've felt challenged by the task at-hand with my students. However, when faced with difficulties, I remember the beautiful promise God gave Moses after commanding him to lead His people out of Egypt: "I will be with you" (Exod. 3:12, NIV).
These five comforting words may be all we need to hear to feel safe and secure. We can have the certainty today that, whatever God is calling us to do, He will be with us. Thus, no matter how difficult the task ahead may look, God will fulfill His promise.
Later, after God uses Moses to deliver the Israelites out of Egypt, He gives Moses devastating news: "You will not cross over into [the Promised Land]" (Deut. 34:4, NIV).
This must have been tragic for Moses. Think back to a time in which you worked to accomplish something, and just as you were completing the task, you were removed from your position. How did you feel? Like a failure?
Even though Moses didn't see the Promised Land, God still kept His promise: "I will be with you." As we keep this promise in mind, we must also remember that we have an important mission to accomplish on earth:
"Therefore go and make disciples of all nations, baptizing them in the name of the Father and of the Son and of the Holy Spirit, and teaching them to obey everything I have commanded you. And surely I am with you always, to the very end of the age" (Matt. 28:19–20, NIV).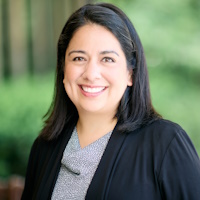 Whether at work, in your neighborhood, or in the classroom, how can we accomplish this Great Commission? And if, in our eyes, this seems humanly impossible, God promises us today what He promised Moses: "I will be with you." This simple promise is all we need to be reassured that He is with us wherever we go.
Ruth Nino serves as the assistant director for early childhood education at the Columbia Union Conference.