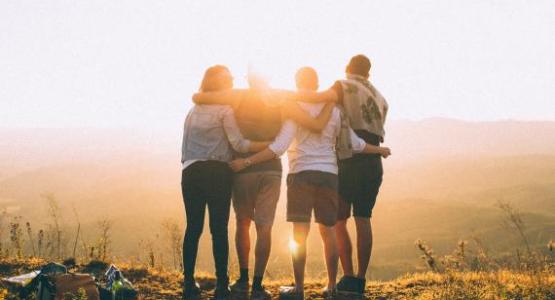 Pennsylvania Conferences Plans Exciting Offerings for Youth, Young Adults
May 16, 2023 ∙ by rbacchus ∙ in Pennsylvania Conference
Editorial by Todd Casey
Exciting things are happening in the Youth and Young Adult Ministries at the Pennsylvania Conference!
We kicked the year off by welcoming Johnathan Ryan to our team as the new associate youth and young adult ministries director. He will oversee and develop the youth and young adult programming across the state. He will also work with local churches who have Public Campus Ministries—ministering to young people who attend public colleges. As part of his role with young adult ministry, he will work with the National Service Organization, a Seventh-day Adventist ministry that helps young adults who serve in the military.
Young people from across the state attended our fall youth rally at Blue Mountain Academy (BMA). Sebastian Braxton, CEO of Fiat Lux, a Christian mentorship and creative agency, shared powerful messages. The afternoon featured outreach to the local community. Plan now to join us for our next youth rally at BMA, Nov. 4. This event will coincide with a parent rally at the Pennsylvania Conference Mission and Evangelism Center. Teens and parents will partner for the afternoon outreach activity.
Having Johnathan on our team allows me to focus on Summer Camp Ministries and Adventurer/Pathfinder clubs. Earlier this year, more than 200 Pathfinders returned to Laurel Lake Camp and Retreat Center for the annual Winter Retreat. This spring, four of our Pathfinder clubs moved on to the Columbia Union-level Pathfinder Bible Experience.
Plans are also underway for an amazing summer camp program, as youth, ages 7–16, come to Laurel Lake Camp and Retreat Center to learn how they can be "Unafraid," thanks to Jesus by their side. We are introducing a new activity this year—axe throwing! Summer camp will also offer a horsemanship specialty camp! For more information, please visit laurellakesummercamp.com.
Todd Casey serves as director of Youth and Young Adult Ministries at the Pennsylvania Conference.