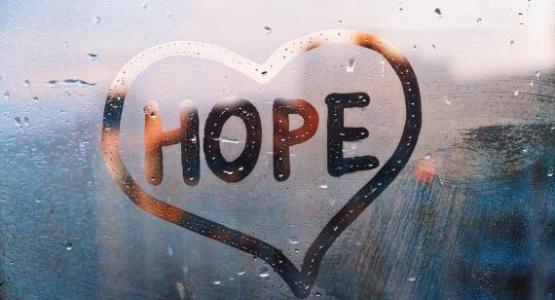 January 02, 2023 ∙ by Web Administrator ∙ in Editorials, This Month's Issue
Editorial by Dave Weigley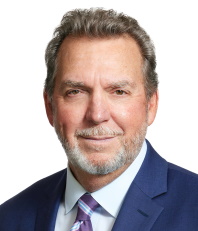 When I used to ride motorcycles, I heard a saying, "There are only two kinds of motorcyclists: those who have been down, and those who will be down." This is also true in the human experience. There are only two kinds of people: those who have been through a crisis and those who will encounter one in the future. Life is tough, fragile, unforgiving. 
Nelson Mandela's example of perseverance in tough times has always inspired me. He was incarcerated for 27 years for resisting apartheid and other injustices in South Africa. During his sentence, he endured hard labor, toiling in hot, dry conditions without appropriate clothing. 
Mandela experienced a joyful moment in prison when his daughter visited him and introduced him to his granddaughter. It was the tribal custom for him—a grandfather—to name her. He chose the name Zaziwe, which translates to "hope." Her name would have powerful significance to him and eventually the nation. With hope in his heart, he looked to a time when his country would no longer be regulated by apartheid so that his granddaughter and her generation would grow up in a free and equal society. 
Hope is a powerful word and can be a beacon for us all. For Mandela, hope for a better future gave him power for a tolerable present. 
When faced with challenges in 2023, there are three precious promises in the Bible—our guiding light—that I invite you to cling to: 
1. Live every day in the assurance of the "blessed hope." Titus 2:13 tells us to wait "for our blessed hope, the appearing of … [our] Savior Jesus Christ" (ESV). One day, Jesus will return as He has promised. 
2. Trust God in each trial we face; He will anchor us with hope. "We glory in our tribulations, knowing that tribulation produces perseverance; and perseverance, character; and character, hope" (BLB). Don't be discouraged when faced with afflictions; instead, rejoice in the Lord, knowing that, with His help, we will come out stronger. 
3. God is with us and has our best interest in mind. "'For I know the plans I have for you' … 'plans to prosper you and not to harm you, plans to give you hope and a future" (Jer. 29:11, NIV). God's ultimate goal is to bless us—never doubt His intentions for our lives. 
May our hope in God's everlasting promises give us power to live in the present, no matter the circumstance. 
Dave Weigley serves as the president of the Columbia Union Conference.