April 04, 2023 ∙ by rbacchus ∙ in Pennsylvania Conference, Editorials
Editorial by Leona Bange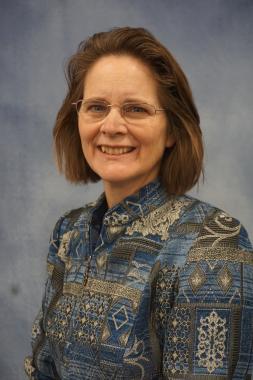 "Then Jesus said to them, 'Follow Me, and I will make you become fishers of men'" (Mark 1:17, NKJV).
Jesus invited Peter and Andrew to follow Him. For the next three years, He taught them about God, to pray and to share the gospel. After Jesus' death and resurrection, these apostles shared the good news of Christ and "turned the world upside down" (Acts 17:6, NKJV). Those watching noted that their lives were transformed because they had been with Jesus (Acts 4:13).
Our Seventh-day Adventist schools invite students and families to come with us on their educational journey. This year's education theme, "Come With Us," builds on Adventist education's foundational focus of inviting young people to grow in their relationship with Christ and preparing them to turn their own worlds upside down as they serve Him and share the gospel through their lives, talents and careers.
We invite our students, families and staff to "come with us" through an intentional and always-growing spiritual focus throughout our schools. This includes staff prayer time, Week of Prayer in the fall and spring, classroom Bible studies, church visitations, connecting students and families with local church ministries such as Adventurers and Pathfinders, and providing transportation and supervision for conference youth rallies and other conference-sponsored events.
As a result of this intentional focus, several students were baptized last fall, with more baptisms planned this spring. Pastors and educators are leading Bible studies as they prepare and invite students to follow Jesus.
We invite you to "come with us" as we work "together for our kids" in the year ahead. How can you partner with us? Volunteer at your local school. Financially support the worthy student offering, and team up with parents in providing Adventist education for their children. Attend our school events to support and encourage our young people. And most importantly, pray for our schools, staff, students and families.
Leona Bange serves as the education superintendent for the Pennsylvania Conference.