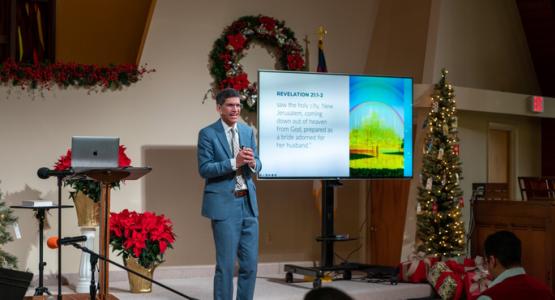 Chesapeake Conference Churches Band Together for Evangelism
March 21, 2023 ∙ by Web Administrator ∙ in Chesapeake Conference
Story by Evan Knott
More than 50 churches took part in recent evangelistic meetings held throughout the Chesapeake Conference. The coordinated meetings resulted from efforts organized by the conference's Evangelism and Hispanic Ministries departments.
The Evangelism Department organizes a conference-wide evangelism initiative every other year called REACH Chesapeake that invites churches to hold public proclamation meetings in their communities while providing a package of discounted advertising materials and sermon resources. REACH Chesapeake 2022 featured the debut of a new set of sermons produced by the department that will be made available to the rest of the North American Division in 2023.
"Pastors love the idea of doing it as a team around the same time because we know that we're doing this together," says David Klinedinst, evangelism director.
The Hispanic Ministries Department assisted 34 Hispanic churches in conducting weeklong reaping meetings that resulted in dozens of baptisms. The baptisms followed months of seed-sowing programs, including a significant focus on small groups evangelism. Orlando Rosales, Hispanic Ministries director, says small groups are vital to the success of these meetings because members invite their friends and family to study the Bible in a more casual environment.