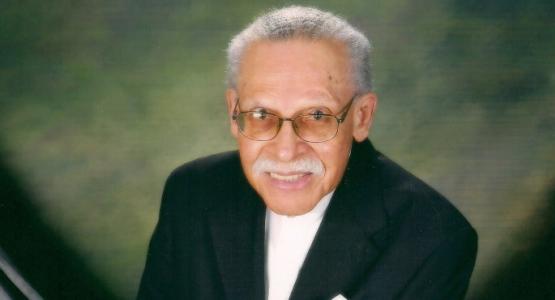 Former Allegheny East Conference President Meade C. Van Putten Passes Away
May 11, 2022 ∙ by Web Administrator ∙ in Allegheny East Conference
Story by LaTasha Hewitt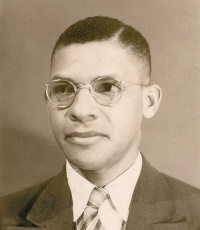 At the age of 95, Meade C. Van Putten, former president of Allegheny East Conference (AEC), passed away February 27, 2022. Van Putten was a pastor in the Lake Region Conference from 1951–1962 and was ordained in 1956. He served as the secretary/treasurer of the Lake Region Conference from 1962–1971.
Van Putten moved to the AEC, where he worked as treasurer from 1971–1978. He became executive secretary in 1978, until he was elected president in 1981. He served in this position for seven years.
Van Putten was elected associate secretary of the General Conference of Seventh-day Adventists. He served in that position from 1988–1990 until he took a call to be undertreasurer for the North American Division. He retired in 1995.
His ministry impacted several pastors who joined AEC during his leadership.
"He was a spiritual giant and gifted administrator who led decisively while serving with humility and distinction," reminisces Stephen Richardson, pastor of the Pine Forge (Pa.) church. "I fondly remember while a college student, he personally informed me of my seminary sponsorship. An excellent communicator, he treated me as a son rather than merely an employee."
Mark McCleary, pastor of the Liberty church in Baltimore, remembers, "I was hired during Van Putten's administration in February 1985. He and his family always stayed in touch. In fact, I spoke with him over the phone just two weeks before his death, and he easily recognized me and was very welcoming, as usual. I appreciated his integrity and encouraging interactions."
Pete Palmer, AEC president, shares, "While we sorrow with the family at the loss of a tremendous leader, a loving husband, an exemplary father and grandfather, we thank the family for sharing Elder Van Putten with Allegheny East Conference for over 17 years. We praise God for Elder Van Putten's Spirit-filled leadership."
Van Putten's wife, Daphne, preceded him in death in March 2019. Left to mourn his passing are his siblings, David Van Putten and Frederick Van Putten; his children, Lolita Van Putten, Meade Van Putten, Jr. (Kathy) and Darla Adams (Gary); six grandchildren and seven great-grandchildren.