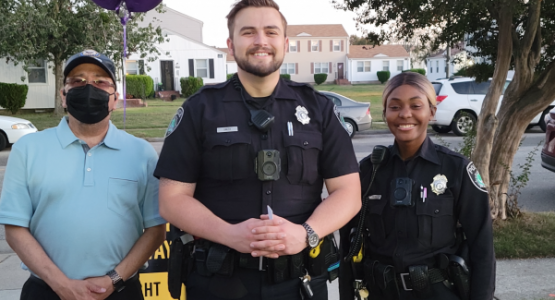 Calvary Church Relaunches Grocery Giveaway
February 22, 2022 ∙ by rbacchus ∙ in Allegheny East Conference
Story by LaTasha Hewitt
With the newly renovated Dorcas building, the Community Services Department at the Calvary church in Newport News, Va., recently reinstituted their community grocery giveaway, providing bags of groceries to many local residents. At the relaunch, members served more than 29 families and distributed 70 bags filled with groceries and literature.
Members welcomed representatives from the Newport News Police Department, as well as several volunteers. They also met many neighbors and extended a special invitation to worship at the church. Calvary plans to maintain contact with each participant.
"We will be inviting them to various programs designed to inspire and empower them to better living and a better community," says DuWayne Privette, pastor.