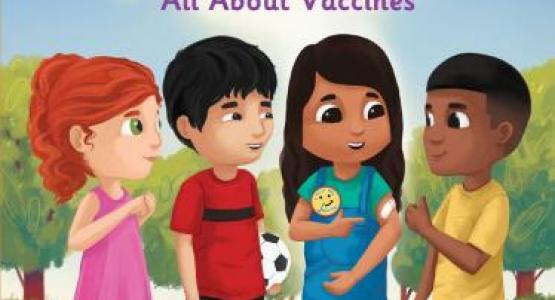 Anjali the Brave: All About Vaccines
August 29, 2022 ∙ by vmbernard ∙ in UpFront, Potluck, This Month's Issue
Adjoa Smalls-Mantey, M.D., a member of Allegheny East Conference's Metropolitan church in Hyattsville, Md., recently co-authored Anjali the Brave: All About Vaccines.
"As the COVID vaccine was being rolled out for adults last year ... I found that even though they got the vaccine or themselves, some parents were hesitant about giving their children a new vaccine, and I can understand that. My co-author and I then had the idea of writing a children's book which would be an entertaining way to speak directly to kids and their par- ents about how vaccines work and share the exciting story of scientists from around the world who have made various vaccines," she says.  
Find out more about the book here.
 
Read articles from the September/October 2022 Visitor Issue:
Read articles from the September/October 2022 Visitor Issue: