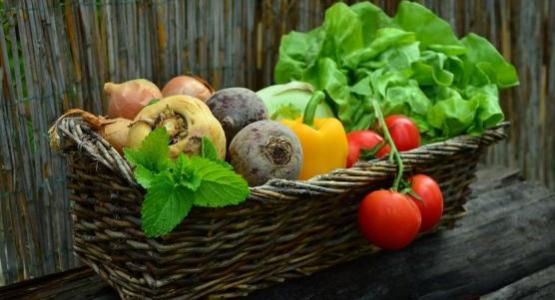 Take the Greener Challenge
March 01, 2021 ∙ by vmbernard ∙ in Health & Lifestyle, This Month's Issue
Celebrate Earth Day, April 22, by making small changes that can help make a long-term impact on the health of our planet. Take our April challenge by making one of the changes (or inserting your own ideas) each week and Inspire your friends to do the same by posting your progress with #2021greenerchallenge on social media, and challenge them to post their ideas and progress too. Let's learn from each other!
1. ELIMINATE FOOD WASTE
A national study found that Americans throw out up to 40 percent of the food they buy. Try to plan meals, shop only for what you need, eat leftovers or use leftovers in a new dish. You'll also get the bonus of saving money!
CHALLENGE:
• Use browning bananas in a banana bread or smoothie
• Take and follow a shopping list on your next grocery store trip
• Freeze leftovers
2. REDUCE YOUR TRAVEL FOOTPRINT
The Environmental Protection Agency reports that the largest source of greenhouse gas emissions comes from the transportation sector. Take public transportation, walk or bike to work, if possible, or consider using a ride-sharing app to save gas. Why not also consider a closer vacation destination to cut down on fuel consumption?
CHALLENGE:
• Plan your shopping trips so you visit nearby stores on the same trip
• Plan a creative staycation
3. EAT MORE PLANT-BASED FOODS
A United Nations Climate Change Report found that an "estimated 23 percent of green- house gas emissions stem from agriculture, live-stock and the [resources used] to raise them." Help cut these numbers down by replacing meat products with plant-based ones. Adventist Health Studies indicate you may also receive significant health benefits too!
CHALLENGE:
• Swap out meat for beans in one dish this week
• Try one of the many new plant-based burgers now widely available
• Try a new plant-based recipe! (We've found many tasty options at vibrantlife.com/recipes.)
• Check out a local farmer's market
4. GET THRIFTY
A Quantis Study found that the foot and apparel industry contributed 8.1 percent of pollution produced globally. Help lower this number by purchasing quality items that will last beyond the season and buying gently used clothes (and other household goods) to decrease production. Shopping at second-hand shops often helps support local charities.
CHALLENGE:
• Clear the clutter in your closet and donate clothes to Adventist Community Services or another local charity
• Plan a clothing swap with friends
• Repurpose old jeans or T-shirts into a bag or keepsake blanket
5. POWER DOWN
The average American household spends $115.49 per month on electricity. The U.S. Energy Information Administration says that residential energy usage accounts for up to 21 percent of total primary energy consumption and about 20 percent of carbon dioxide emissions in the U.S. Installing better insulation or energy-efficient windows, appliances and LED lights can cut down on energy consumption and costs. Unplugging appliances after use and turning off lights can also save energy and lower bills.
CHALLENGE:
• Unplug your washer and dryer when not using them (then compare electricity bills later) • Lower your thermostat a degree or two in the winter and raise it during the summer months
• Shorten your shower by two minutes each day
Read and share these articles from the March/April 2021Visito
r
: