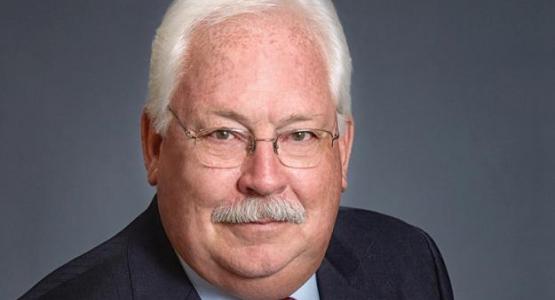 Rob Vandeman, Former Columbia Union Conference Executive Secretary, Passes Away
April 23, 2021 ∙ by kcoe ∙ in Columbia Union News, Chesapeake Conference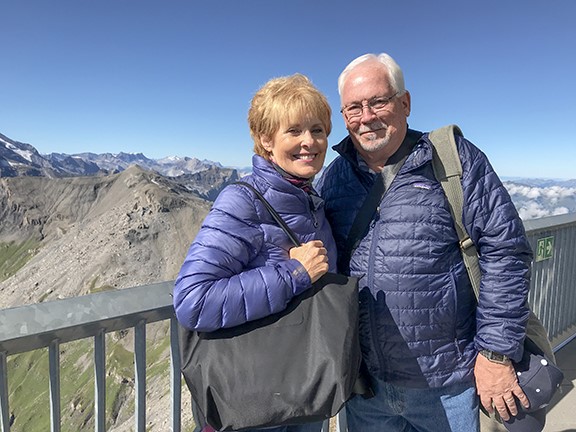 Robert T. Vandeman, an administrator and ordained minister, who served the Seventh-day Adventist Church for nearly 50 years, passed away Friday, April 23, after a yearlong battle with cancer. He was 71.
Vandeman (pictured with his wife, Judy) graduated from Union College in Lincoln, Neb., in 1971, with a Bachelor of Arts in Theology, and earned a Master of Divinity from the Seventh-day Adventist Theological Seminary at Andrews University in Berrien Springs, Mich.
___________________________________________________________________________
A memorial service will be held, Sabbath, May 22 at 3 p.m. at Spencerville Adventist church in Silver Spring, Md. | Watch the livestream at facebook.com/spencervillesda.
____________________________________________________________________________
He began his pastoral ministry career in 1971 in Denver, and later served in Rochester, Minn. He joined the Columbia Union Conference in 1983 as senior pastor of Chesapeake Conference's Spencerville church in Silver Spring, Md. After 12 years there, he joined the conference leadership team, where he also served as ministerial director, communication director, executive secretary and president. Following 27 years in Chesapeake, he joined t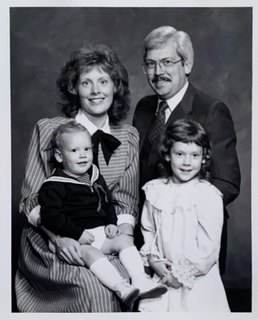 he Columbia Union leadership team in 2011 as executive secretary.
Dave Weigley, Columbia Union president, who welcomed Vandeman to his executive officer team, says, "Rob was a champion for the grace of Christ and the mission of the Seventh-day Adventist Church and a trusted colleague and friend. We journeyed together through many joys and challenges, and I could always count on his wise counsel and ready sense of humor to help us through difficult moments and decisions. I am so thankful for the privilege of having served with him, and I will greatly miss him." 
Emmanuel Asiedu, Columbia Union treasurer, says, "Rob was one of the finest Adventist administrators. Beyond his wisdom, exceptional skills and understanding of church working policies, he was a compassionate and balanced administrator. I look forward to seeing our good friend Rob at the great Resurrection Day."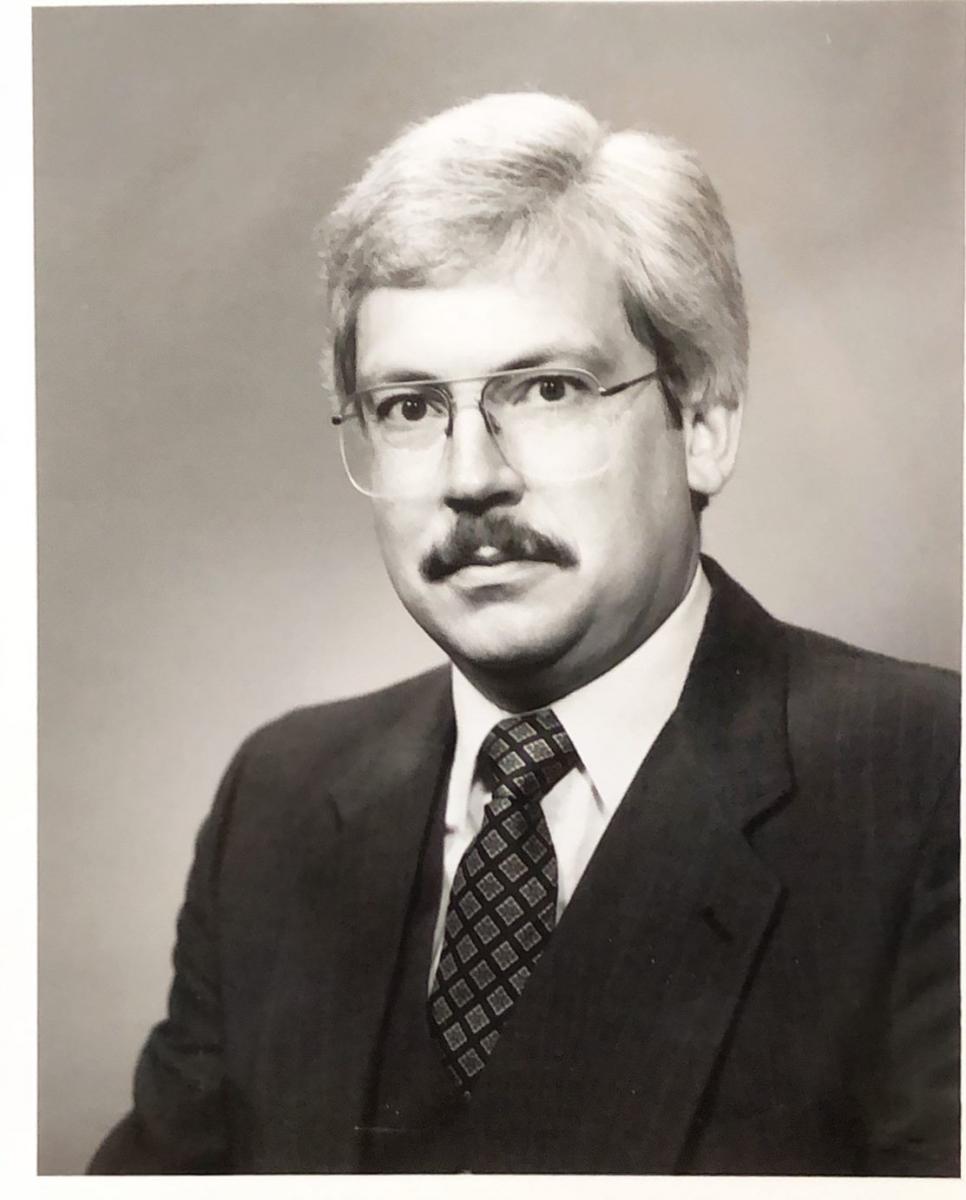 Rick Remmers, who succeeded Vandeman as both president of Chesapeake Conference, and, in January 2021, as executive secretary of the Columbia Union, says, "As a conference president, Rob was very pastoral in his leadership style and approach. He was transparent, practical in the counsel and guidance he gave, and he had a way of being a shock-absorber, in that, in the midst of stress and tension, he would often find a way to lighten the atmosphere with a joke or self-deprecating quip. With his gracious spirit, he always managed to help restore peace and calm during crises." He adds, "We grieve for our friend and colleague, but we grieve with great hope."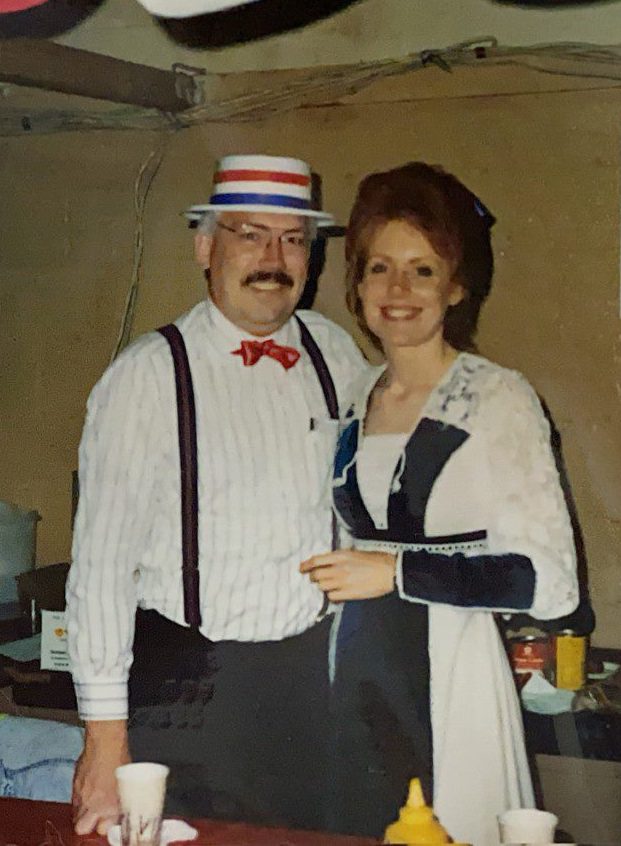 With almost 50 years of experience, Vandeman was known as a resource on policy and church procedure. "He was a wealth of knowledge; he was fair and listened," says Shannon Kornick, who worked closely with Vandeman as his executive assistant for the last four years. He understood the process of how things work in the church and how to work with people, she notes.
Throughout his career, Vandeman was dedicated to supporting high quality music. "I may not be musically inclined, but I do understand music's amazing power to soften, sensitize and produce compassion and caring," he wrote in a February 2015 Columbia Union Visitor editorial.
Bu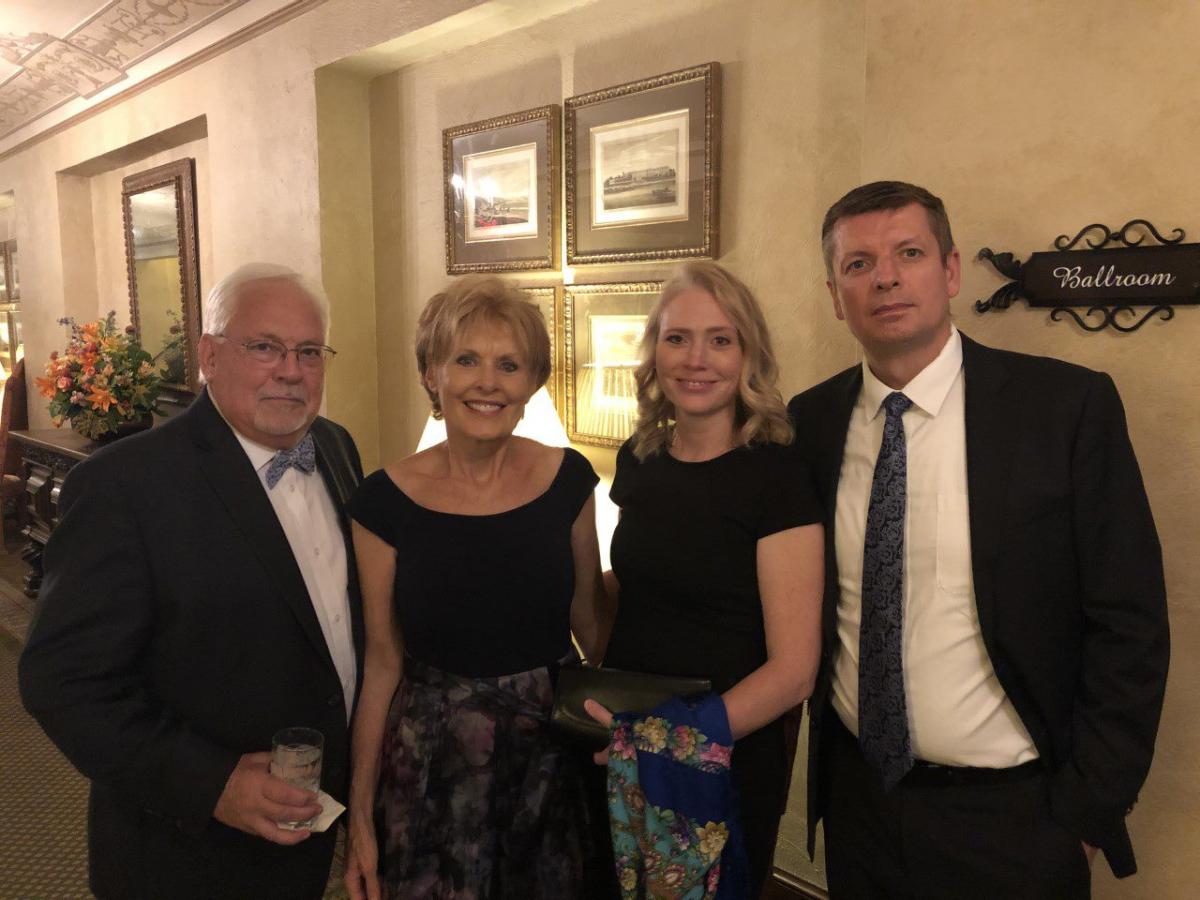 t Judy, his wife of almost 49 years, is musically inclined and played a strong role in his ministry.
"It was fun to listen to Rob talk about Judy," says Remmers, sharing an anecdote Rob relayed to him. "He would have churches ask him to preach and also ask if Judy could sing or play her harp. If she didn't happen to be available along with him on a particular date, they would say, 'Let's keep on looking for a date when Judy can come.' He quickly realized there were places where, yes, they welcomed him, but they wanted her, and he was the bonus."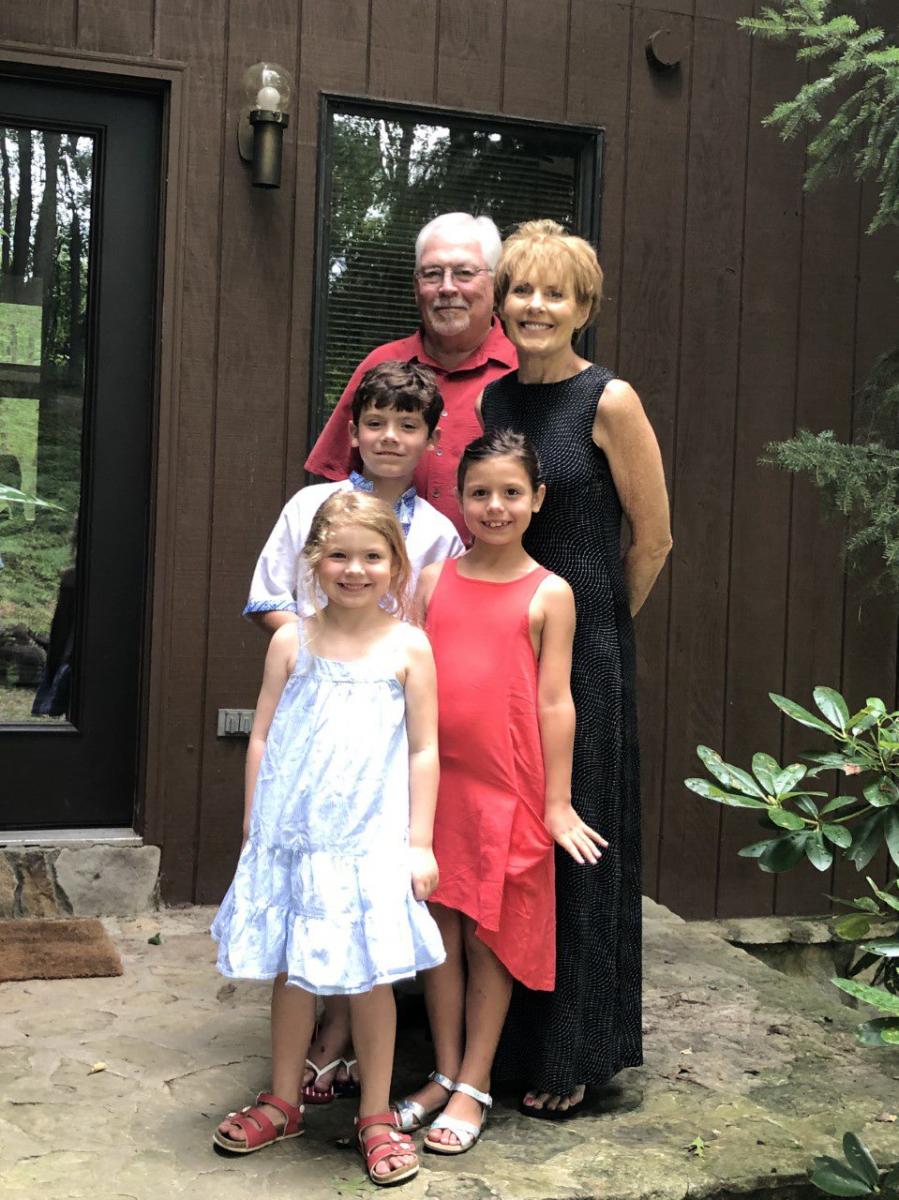 In addition to his secretariat duties at the union, Vandeman served as Human Resources and ministerial director, as well as chair of the board of directors for WGTS 91.9, the union's radio media ministry. Upon hearing the news of Vandeman's passing, Kevin Krueger, president and general manager, reflected in an email:
"Rob joined us and chaired a WGTS Executive Committee meeting just last week. It was so good to hear him. A week or two prior, he shared with me how thankful he was that he made it a year after he started chemo treatments. … Through that one quick comment he shared, I was reminded how important it is to look at life and its difficult moments through a lens of gratitude, not self-pity. … I know I will miss him greatly—there are tear-filled moments ahead for many of us. However, at the end of the day, my heart is filled with gratitude. I am grateful for his influence in my life and on [the ministry of WGTS]. Both have been significant."
As a pastor, writer and frequent devotional speaker, Vandeman loved sharing stories and messages from the Bible in an intellectual, yet accessible way. In 2017 he authored a monthly blog for the Visitor about one of his favorite books—the Psalms. In his introductory post, he shared:
"[The poetry of the Psalms] has transformed my spiritual vision and my understanding of relationship with God. I am continually amazed by the spiritual wholeness of the Hebrew poets who sought to include God in every area of life. They brought to God every emotion experienced in their daily activity—in real-time. There were no walled off areas. God could be trusted with reality."
The articles continue to be among the top viewed posts on columbiaunionvisitor.com.
When invited to share favorite Bible passages and devotional messages for the Columbia Union's Year of the Bible emphasis, Vandeman wrote about Jeremiah's words in Lamentations 3:22–24. In his entry, published January 23, 2021, in the Words of Life devotional book, he reflected on his illness, relationship with God and legacy, excerpted here:
"Sometimes I wonder if my ministry has had any lasting impact. And then, at just the right moment, I receive a phone call, a card, an email or a text from an old friend or former church member who shares how God worked through me to lead them to Christ, nurture their relationship with Him or give leadership to their congregation.
"God is good, loving and faithful. That is why I have hope in Him. Many of us go through our own times of crises, whether it be health, financial or family issues. That's when we most need to recall God's faithfulness to us."
Rob Vandeman is survived by his wife, Judy, their adult children Keri (Deric) Tomenko and Kevin (Seul) Vandeman; grandchildren Nikolai, Elena and Natalia Tomenko; and siblings Larry Vandeman and Donna Moore.
Sympathy cards and letters may be sent to:
Mrs. Judy Vandeman
c/o Columbia Union Conference
5427 Twin Knolls Road
Columbia, MD 21045
Condolences for the Vandeman family may be emailed to skornick@columbiaunion.net.
___________________________________________________________________________
A memorial service will be held, Sabbath, May 22 at 3 p.m. at Spencerville Adventist church in Silver Spring, Md. | Watch the livestream at facebook.com/spencervillesda. More details will be shared as they become available.
____________________________________________________________________________