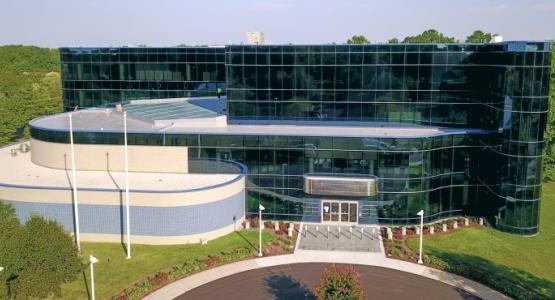 Potomac Conference to Host Virtual Quinquennial Constituency Meeting
March 03, 2021 ∙ by Web Administrator ∙ in Coronavirus Pandemic, Potomac Conference
Story by Debra Anderson
On March 14, 2021, the Potomac Conference Corporation will be the first conference in the Columbia Union Conference to virtually host a full constituency meeting. Like many organizations that have had to adjust their official meeting protocols, after much prayer and deliberation, Potomac made the decision to proceed with the virtual option. The conference's executive committee later approved the request from the conference administration.
For almost a year, federal, state and local guidelines concerning COVID-19 have driven conference officials to recalculate how they do business. Camp Meeting, town hall gatherings and several executive committee meetings have gone virtual in an effort to consider the health and safety of members throughout the conference territory.
"There is nothing that can take the place of meeting in person," says Bill Miller, president. "However, because of the uncertainty of the time we live in and the need to maintain the utmost safety, we must find ways to move the mission and the conference's business forward. Going virtual will allow us to do this in a way that will not sacrifice the integrity of the process."
The virtual meeting will be hosted at the North American Division (NAD) headquarters (pictured) in Columbia, Md. The NAD information technology team will provide the technical expertise needed to bring together all of the virtual meeting elements.
"We live in a new normal in which virtual meetings have become a common occurrence," says Jose Vazquez, vice president for administration. "The upcoming constituency meeting will be uncharted territory, yet I believe our team is up to the task of making sure it's conducted effectively and efficiently."
Due to the number of persons limited in the building, the Potomac Conference staff will help facilitate the meeting from its office headquarters in Staunton, Va. The team will ensure all delegates are correctly identified and registered, have instructions on using the virtual voting function and provide guidance on participating in the live discussions. Delegate training, organizing and nominating committee members are also conducting their meetings virtually.
While the constituency meeting will focus on conducting conference business, it will, more importantly, focus on the theme, "The Power of Touch," reflecting on how Jesus' touch changes lives. Throughout the Bible, examples can be found of healing through the power of Jesus' touch: the man who was cured of leprosy, the blind man whose sight was restored and the woman who was miraculously healed.
"The prayer is for each Potomac member to be Christ's disciples and representatives and to continue bringing people into a relationship with the Savior," says Miller.