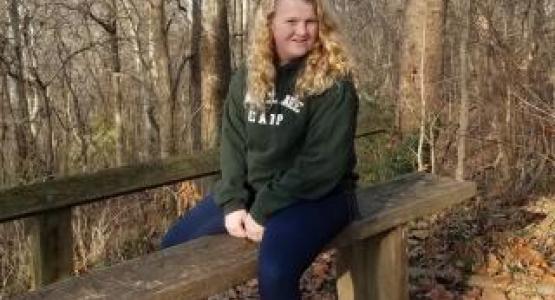 May 26, 2021 ∙ by vmbernard ∙ in Pennsylvania Conference
Story by Katie Rae Miller
Summer camp has been a part of my life for as long as I can remember.
When you are little, camp is about having fun doing activities, making friends and singing camp songs. As you grow older, camp and the lessons you learn from worships become even more meaningful. On the last night of camp, songs like "Someday" make for the most special time because we come to understand that someday all of uswill be in heaven together.
When I was 10 years old, I was baptized in the lake at Laurel Lake Summer Camp in Rossiter. I didn't choose to be baptized because I wanted to please my parents or because they forced me to, but because I felt very close to God. I had taken Bible studies at school the year before camp, and I chose to get baptized at one of the most special places to me—a place where I always feel so close to God.
Now at age 14, I pray that every child gets a chance to attend sum- mer camp so they can experience an amazing time with God while enjoying the activities, worships and creating lifelong friendships.
To learn more and register for this summer's camp, visit laurellakesummercamp.org.
Find out more about camps around the Columbia Union:
Allegheny East Conference: Camp Danny Davis
Allegheny West Conference: Camp Adena
Chesapeake Conference: Mt. Aetna Camp
Mountain View Conference: Valley Vista Summer Camp
New Jersey Conference: Tranquility Camp
Ohio Conference: Camp Mohaven
Pennsylvania Conference: Laurel Lake Camp
Potomac Conference: Camp Blue Ridge