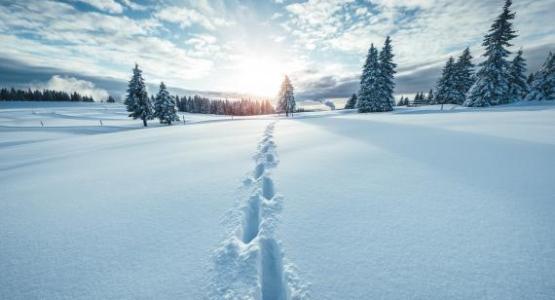 February 20, 2021: A Lesson in Perseverance
February 01, 2021 ∙ by hdecena ∙ in Year of the Bible, Potomac Conference
"For I know the plans I have for you ... plans to prosper you and not to harm you ... to give you hope and a future" (Jer. 29:11, NIV).
The biochemistry textbook was thick and assignments ominous. My primary question was not Will I survive this class? but Is this even necessary?
Though I had weathered challenges before, the horror stories about my university's Biochemistry course alarmed me. A graduating senior, I was already swamped by other academic and extracurricular commitments.
Embarking on a detailed, fast-paced journey, I increasingly appreciated how biology and chemistry intertwined. I had a C, however, which terrified me. God, what is happening? I began to ask.
Slowly, my grade improved. But my despair did not. The semi-familiar terrain of acid-base properties and protein configurations had become the foreign land of concepts such as enzyme kinetics. I restudied chapters, visited my professor's office constantly and defeatedly noted the course's drop date. God, I cried, show me that I'm not working in vain.
My pleas continued until one mid-semester morning. Shocked to see my perfect score on a difficult quiz, I also realized that I was enjoying what we were learning. Wake up, God told me. You may not know the entire picture— or how this course will apply to your future, but trust that I know, and rest assured that this experience is worth it.
That semester, I navigated two difficult courses: Biochemistry and Perseverance in the Face of Uncertainty. With Jeremiah 29:11 as my motto, I emerged victorious from both.
Father, when it's hard to see Your plans, may we claim Your promises and persevere! Amen.
Yasmin Phillip is a member of the New Market church in Virginia
Join the Journey 
To help you dig deeper into God's Holy Word this year, we're offering:
Every Month—This calendar, themed "Words of Life," coincides with the devotional book and videos. It features a biblical topic and verse each month, with additional passages for further exploration, study and ideas on how to apply the concepts in your daily life.