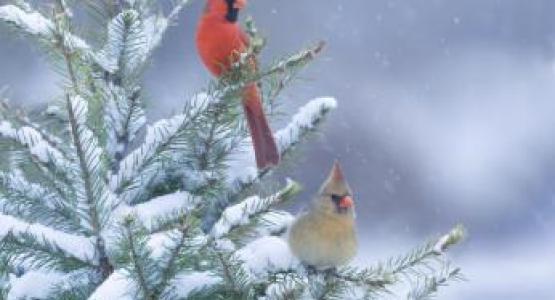 December 31, 2021: Waiting and Anticipating!
December 31, 2021 ∙ by hdecena ∙ in Year of the Bible, Pennsylvania Conference
"But I do not want you to be ignorant, brethren, concerning those who have fallen asleep. ... For if we believe that Jesus died and rose again, even so God will bring with Him those who sleep in Jesus. For this we say to you by the word of the Lord, that we who are alive and remain until the coming of the Lord will by no means precede those who are asleep. For the Lord Himself will descend from heaven with a shout, with the voice of an archangel, and with the trumpet of God. And the dead in Christ will rise first. Then we who are alive and remain shall be caught up together with them in the clouds to meet the Lord in the air. And thus we shall always be with the Lord. Therefore comfort one another with these words" (1 Thess. 4:13–18, NKJV).
This passage tells me that at Jesus' second coming, our Lord will awake the righteous dead, and, together with the righteous living, take them up to heaven with Him. This culminating moment will not be a quiet one. It will be extremely loud, with angels shouting and blasting their trumpets. All in heaven and on earth will hear and know that Jesus reigns on high!
I am anticipating that wonderful day! Aren't you?
God, I pray for Jesus' soon return, and that I, my loved ones and all who are willing to accept Him will be ready to leave this earth when we hear the shout! Amen.
Elsie Poorbaugh is a member of the Indiana church in Pennsylvania