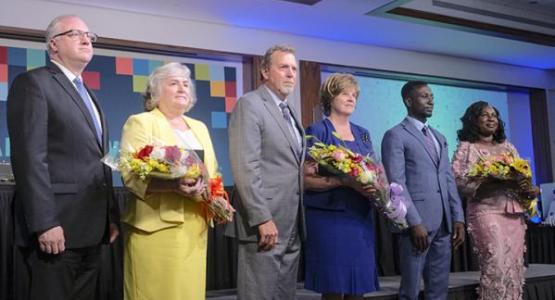 Columbia Union Delegates Re-Elect President, Executive Secretary, Treasurer
May 22, 2021 ∙ by rbacchus ∙ in Columbia Union News, This Month's Issue
Story by Ricardo Bacchus
On May 22, delegates to the Columbia Union Conference 28th Quinquennial Constituency Meeting re-elected President Dave Weigley (pictured center with wife, Becky), Executive Secretary Rick Remmers (pictured left with his wife, Shayne) and Treasurer Emmanuel Asiedu (pictured right with his wife, Annette) for the 2021–2026 term.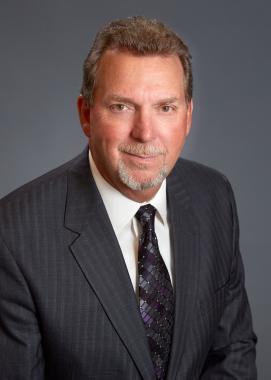 Weigley, the second-longest serving president, has been the Columbia Union president since 2006. He has served as a pastor, evangelist, conference communication director, ministerial director, stewardship director, executive secretary and conference president.
"I want to thank the team that stands with me, [Rick Remmers and Emmanuel Asiedu]. It's a wonderful team, and we're privileged to serve you," says Weigley, the newly re-elected Columbia Union president, who also thanked their spouses and conference presidents. "For the next five years, we plan on being even more intentional in sharing God's Word and giving Bible studies. ... My desire is for our church members to be about the Word and expressing the Bible and the Word incarnate in love and kindness."
Weigley received a Bachelor of Arts in Theology from Southern Adventist University (Tenn.), has a Master of Business Administration in Managerial Leadership from City University of Seattle and received a Doctor of Philosophy in Leadership from Andrews University (Mich.). Watch the President's Report.
Remmers Re-Elected as Executive Secretary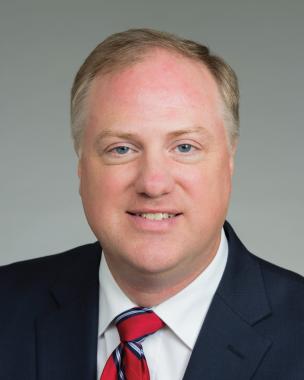 Remmers began his role as the union's executive secretary in January 2021, filling the vacancy left by Rob Vandeman, who retired in January, and passed away in April.
"How do we bring the Word of God to life, in our individual lives, in our congregations, and then share that with the community, not just the Bible but the Living Word, Jesus Christ?" asks Remmers. "One of the ways that I can work with my counterparts at the conference level ... in pursuing mission within the Columbia Union is to find effective ways that we can help harness the work of our churches and schools, Washington Adventist University and our health care systems in order to have a more effective global impact. Those are all things that I'm able to engage in, and I look forward to having some influence."
In this role, he serves as the union's official record keeper of minutes and archives. Remmers supports the mission by giving oversight to policy implementation, attending conference executive committees, serving as the Human Resources and Ministerial director, supporting as vice chair of the union's two health care boards and university committees, and chairing the union's WGTS media ministry membership board.
"Tonight was really inspiring to hear the stories of what's happening in the different conferences throughout the union," Remmers adds. "It was great to see the passion that so many of our members are bringing to the ministries that they're involved in, and they're making a real difference in the lives of people in growing the kingdom of God."
Remmers has served as a pastor, executive secretary, ministerial director, and, most recently, the president of Chesapeake Conference since 2011. He received a Master of Divinity from Andrews University and a Doctor of Ministry from United Theological Seminary (Ohio). Watch the Secretary's Report.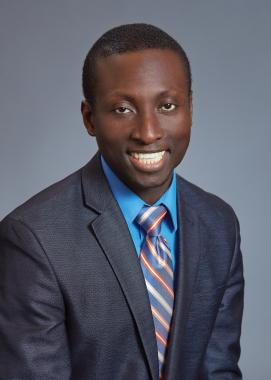 Emmanuel Asiedu Re-Elected as Treasurer
Emmanuel Asiedu has been the union's treasurer since 2018. Previous roles include a staff accountant, an audit manager, conference associate treasurer and the director for the Columbia Union Revolving Fund.
"God has been good, and I'm happy. I'm glad to have the opportunity to continue to serve in Columbia Union," says Asiedu. "When I look at what God has done in the past five years, I can see that God is going to do amazingly above what He has done. I look forward to great things happening in Columbia Union."
Asiedu, a certified public accountant, has a Bachelor of Business Administration in Accounting from Valley View University (Ghana) and a Master of Business Administration from La Sierra University (Calif.).
As reported in the Treasurer's Report, Asiedu considers treasury a resource center and has repeatedly advocated to return funds to conferences to support mission, evangelism, education and other ministries. Before and during the pandemic, the union allocated an extra $4 million to its eight conferences and university.
In addition to managing tithes, offerings, budgets, payroll and furnishing financial reports, the treasury team provides accounting, payroll and auditing training for the union's conferences and schools. Asiedu gives oversight to the Columbia Union Revolving Fund and chairs several financial and audit committees for the union's health care networks and university.
"Columbia Union is a resource center, and our goal is to ensure that everyone gets to experience the mission of Jesus Christ," Asiedu adds. "So in the Treasury Department, we are going to give all that we can to support the mission."
Asiedu's office also provides leadership mentoring to more than 20 treasury staff members from the union's conferences and academies. Watch the Treasurer's Report.
Weigley ended the meeting appealing to conference leadership and pastors to live out Micah 6:8 and for church members to be faithful servants, as is mentioned in Matthew 24. "We are at a time today where we need justice," he concludes. "We are one in Christ."