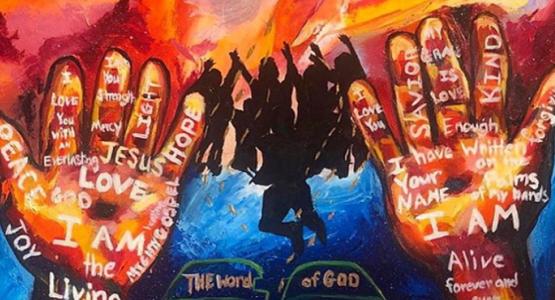 Maranatha French Stays Strong in Pandemic
November 11, 2020 ∙ by Web Administrator ∙ in Coronavirus Pandemic, New Jersey Conference
Story by Peggy Filossaint
Just like many churches around the world, the coronavirus challenged the Maranatha French church in Newark to trust in God, leadership and the solidarity of their church members. As they witnessed loved ones pass away due to COVID-19, as well as murders worldwide and natural death, they encircled the grieving homes with songs, prayers, banners of hope and encouragement, cards and flowers.
Nurses who are members of Maranatha French worked around the clock taking care of the sick, making natural medicines, picking up prescriptions and providing medical equipment to their patients. Many have witnessed sadness but also miracles.
While there is still a long way to go, Maranatha French has a burning desire to do more in the community, as they continue to hold drive-through prayers, worship outdoors, serve the community through their food pantry and complete the new church building.
Despite the challenges, God has blessed them and continues to do so. In the end, together they can proudly say, "We are Marantha Strong."