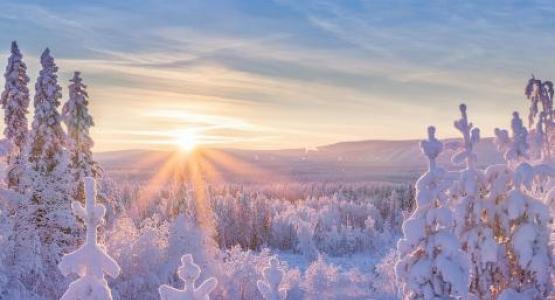 January 11, 2021: Never Alone
December 13, 2020 ∙ by hdecena ∙ in Year of the Bible, Potomac Conference, Education
"Be strong and courageous. Do not be afraid or terrified because of them, for the Lord your God goes with you; He will never leave you nor forsake you" (Deut. 31:6, NIV).
When I read this verse, I feel safe and protected. Many times in my life, I've been scared to do things, but then I sit back and remember that God is always by my side. When I was about 7 years old, I remember biking around my neighborhood. I was coming to a hill, when suddenly my bike slid. I hit my face on the concrete and busted my chin open. I screamed in agony to my brother to go get our mom.
When we got inside, my parents called one of their friends, and he suggested we go to a clinic. At the clinic, they immediately told us to go to the ER. When we got there, they gave me some medicine and told me I needed stitches. While I was waiting, I was nervous, but my dad was there to keep my spirits up. As I walked fearfully into the operating room, I felt alone, but realized my dad was there holding my hand.
The operation went smoothly, and I recovered within two weeks. Just like my dad, God is with me when I am scared or in any situation. There is no room for fear when God is there. From this experience, I learned that I do not have to fear when taking a test, doing something new or when I feel alone.
Dear God, please help me to remember that when I am scared, I do not have to be, because I know that You are always with me. Amen.
Lia Watson is a freshman at Takoma Academy in Maryland.
Read more devotionals:
Join the Journey 
To help you dig deeper into God's Holy Word this year, we're offering:
Every Month—This calendar, themed "Words of Life," coincides with the devotional book and videos. It features a biblical topic and verse each month, with additional passages for further exploration, study and ideas on how to apply the concepts in your daily life.