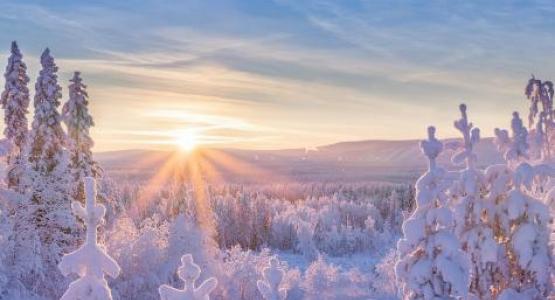 January 10, 2021: Just the Boost I Needed
December 13, 2020 ∙ by hdecena ∙ in Year of the Bible, Allegheny East Conference
"God is my strength and power: and He maketh my way perfect" (2 Sam. 22:33, KJV).
Growing up, I was a relatively shy child. I gravitated to the background, and, in most situations, chose to be an observer rather than a participant. In school, I answered questions or read aloud, but only if the teacher asked. I was active in church, but only when it involved groups. I'd sing in the choir, but never considered solos.
So, when I was about 12 and received a request to be a speaker at a church event, I couldn't understand why. My parents encouraged me to accept the invitation, and my father, a church elder and speaker, offered to help me prepare.
Selecting a topic and writing the message was the easy part because it was something I could do on my own. It was the thought of having to deliver the message in front of a congregation that terrified me.
Somehow I was introduced to 2 Samuel 22:33. At that moment, I felt as if God was speaking directly to me, reassuring me that, though I felt weak and uncomfortable, He would be my strength and power. It was just the boost I needed to complete my assignment without completely falling apart.
Ever since that experience, this verse has been my favorite. It is the one I rely on for any daunting task. In my occupation as a communicator, where I'm often required to publicly speak, I cannot help but look back and give credit to that verse—customized just for me. It has pushed me out of my fears and insecurities and encouraged me to follow God's perfect path with confidence.
God, I praise You for all the promises found in Your Word. Amen.
LaTasha Hewitt is the director of communication and Church Ministries coordinator for the Allegheny East Conference.
Read more devotionals:
Join the Journey 
To help you dig deeper into God's Holy Word this year, we're offering:
Every Month—This calendar, themed "Words of Life," coincides with the devotional book and videos. It features a biblical topic and verse each month, with additional passages for further exploration, study and ideas on how to apply the concepts in your daily life.