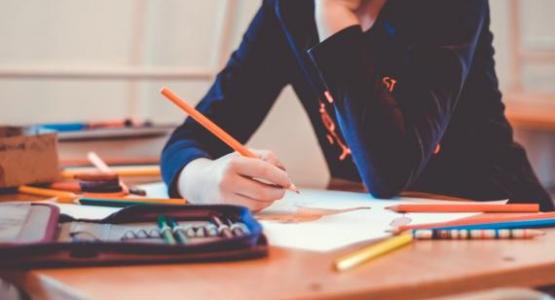 Educated by the Coronavirus
August 31, 2020 ∙ by vmbernard ∙ in Coronavirus Pandemic, Education, This Month's Issue
Story by Michele Joseph
The school year has already begun for many students in the Columbia Union Conference. The previous school year taught many lessons as educators converted in-person lesson plans into material for online classes. Administrators are carrying many of them into the current school year—whether online or in person. Here are just a few of the lessons learned:
Digital Integration
"As a superintendent, I can say that this pan- demic has helped us reach our objective for technology integration. The technology was always accessible to our teachers, but the pandemic forced every teacher to fully integrate it," says Sadrail Saint-Ulysse, superintendent of schools for the New Jersey Conference.
Multiple Avenues to Reach Students
Students in Ohio have access to laptops and tablets through funding from the state's Department of Education. But internet access became an issue in some places, as Ohio's geography includes metropolitan and rural areas. A deal was brokered with Verizon to get 10 hot spots to help students at Spring Valley Academy, says Rick Bianco, superintendent of schools for the Ohio Conference.
More Zoom Meetings?
"Even for me as a superintendent, I would like to continue to meet with our principals via Zoom post COVID-19. During the pandemic, we [have been] able to meet very often without the cost of travel and the stress of the waste of time in traffic, not to mention being better stew- ards of the environment," says Saint-Ulysse.