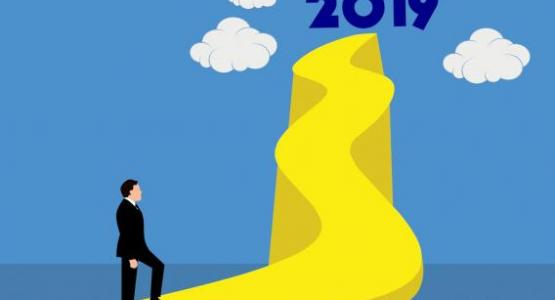 2019 Annual Report Highlights
April 28, 2020 ∙ by vmbernard ∙ in Columbia Union News, This Month's Issue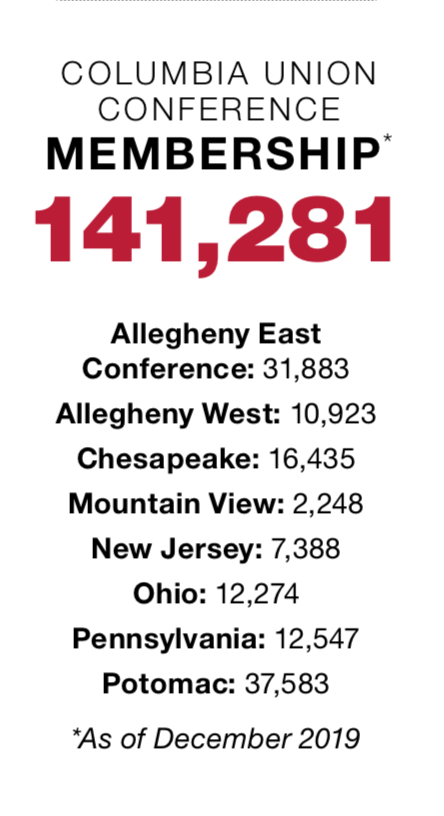 1.The Columbia Union Conference partnered with the General Conference and North American Division to help fund $900,000 to support local conference outreach ministries, such as the community center at Pennsylvania Conference's Grace Outlet church in Reading.
2.The Office of Ministries Development organized our first unionwide evangelism conference where we challenged pastors to employ the best methods for reaching today's culture.
3. Kettering College (Ohio) graduated its first class from the Healthcare Management program and began renovations on the residence hall and Interprofessional Education Simulation Center, better equipping students to make service a life calling.
4.In its 51st year, the Columbia Union Revolving Fund empowered 295 churches, schools and other entities to better pursue their mission by providing two percent interest rate loans.
5. In the 100 early childhood education centers, elementary schools and junior and senior academies across the Columbia Union, educators tasked 5,990 students to live out the Seventh-day Adventist mission.
6. Members helped plant 65 churches.
7. The Office of Multilingual Ministries hosted a discipleship training program from which 185 lay members graduated, ready to become Bible instructors, evangelists and church leaders.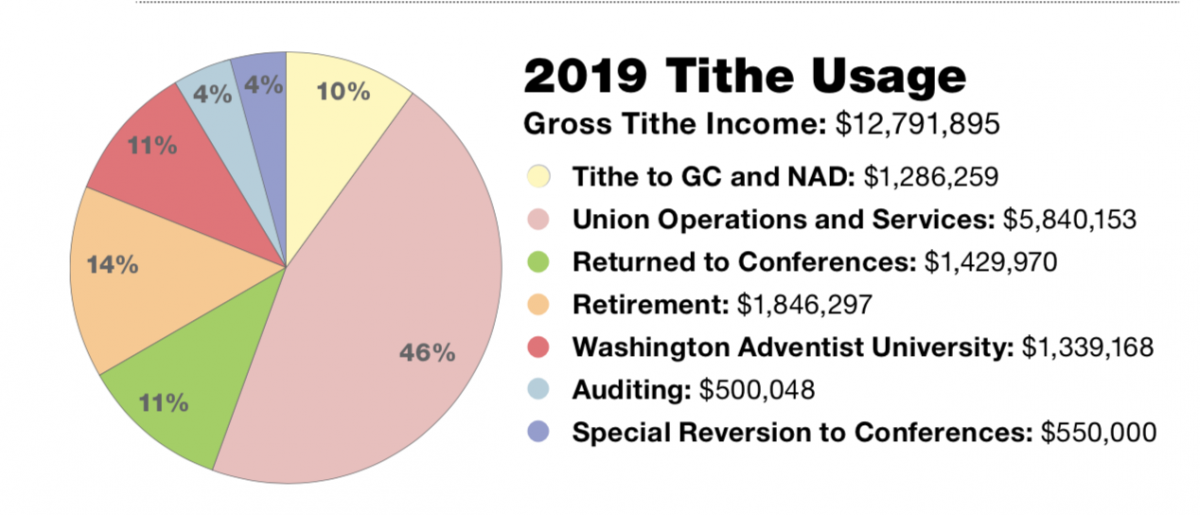 8. Washington Adventist University, recognized as the safest college campus in Maryland by Niche, launched two new programs: a Bachelor of Music in Music Therapy (the only program of its kind statewide) and the joint Psychology-Education Master of Education in School Counseling.
9. The Office of General Counsel received weekly requests for legal advice and assistance from members seeking workplace religious accommodations. This team also ensures that the union maintains a proper legal structure and is in full compliance with all applicable laws and government regulations.
10. More than 7,000 Columbia Union Pathfinders attended the Chosen International Pathfinder Camporee in Oshkosh, Wis., where 1,311 were baptized.
11. The Office of Strategic Communication and Public Relations gathered 32 of the 40 women pastors and chaplains employed across the union—twice the number employed in 2012—for dinner, prayer and conversation.
12. Kettering Adventist HealthCare (Ohio) opened its ninth hospital, Troy Medical, last summer, quickly followed by the Cancer Center in Troy. In all, their team of more than 12,000 employees and 470 physicians seeks to improve the quality of life in Southwest Ohio.
13. In August we celebrated the new, state-of-the-art Adventist HealthCare (AHC) White Oak Medical Center in Silver Spring, Md. In October we welcomed Fort Washington Medical Center in Prince George's County to AHC's family of four hospitals, 6,555 employees and 1,878 physicians and medical staff.
14. WGTS 91.9 opened its broadcast center in Rockville, Md., which will serve as a hub for prayer, mini-concerts and community events.
15. The Office of Education continued to partner with the Bainum Foundation so 14 Columbia Union principals and assistant principals could participate in its leadership coaching program.