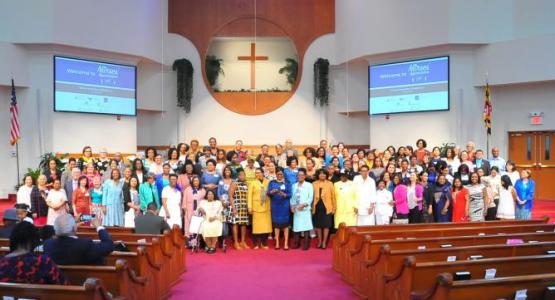 Nurses Honored at Appreciation Day Event
May 16, 2019 ∙ by vmbernard ∙ in Adventist HealthCare, Allegheny East Conference, Chesapeake Conference, Potomac Conference, Health & Lifestyle
Story by V. Michelle Bernard / image by Arlene Bonilla
More than 100 nurses and their friends and family from around the Allegheny East, Chesapeake and Potomac conferences recently gathered at Potomac's Southern Asian church in Silver Spring, Md., for Nurses' Appreciation Day. "We wanted our Adventist nurses to be recognized, acknowledged and celebrated for the work they do. We want them to know that the Adventist church and the Adventist HealthCare system appreciates them," said event organizer Kathy Coleman, Faith Community Nurse coordinator and program director for Adventist HealthCare in Montgomery County, Maryland.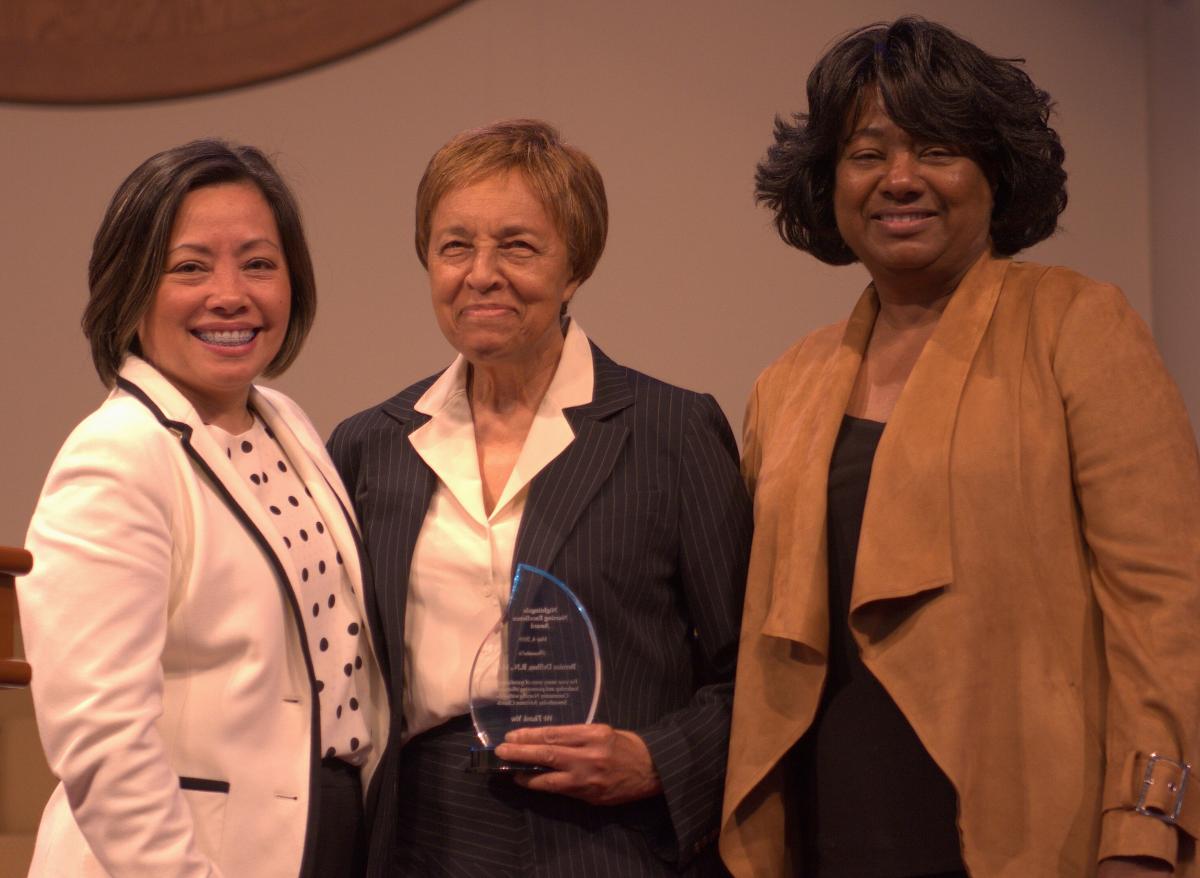 During the event, Ann Roda (pictured left), vice president of Mission Integration and Spiritual Care at Adventist HealthCare, and Coleman (right) honored Bernice DeShay (center), a member of Allegheny East Conference's Emmanuel-Brinklow church in Ashton, Md., with the Adventist HealthCare Faith Community Health Nightingale Nursing Excellence Award. DeShay, a retired nurse and nursing instructor at Columbia Union College (CUC)—now Washington Adventist University—in Takoma Park, Md., created a Parish nursing (now called Faith community nursing) program at CUC and helped bring awareness of the specialty to the Seventh-day Adventist Church.
Faith Community Nursing is a growing field, recognized by the American Nurses Association as the "specialized practice of professional nursing that focuses on the intentional care of the spirit as part of the process of promoting wholistic health and prevention or minimizing illness in a faith community."
Adventist HealthCare, the North American Division Health Ministries, the Columbia Union, the Adventist Association of Faith Community Nurses and three local conferences worked together to host the event.
Save the date: April 18, 2020 for the next Nurses' Appreciation Day!