The Legacy Lives On: Washington Adventist University's New England Youth Ensemble Turns 50
November 04, 2019 ∙ by vmbernard ∙ in Washington Adventist University, Education, This Month's Issue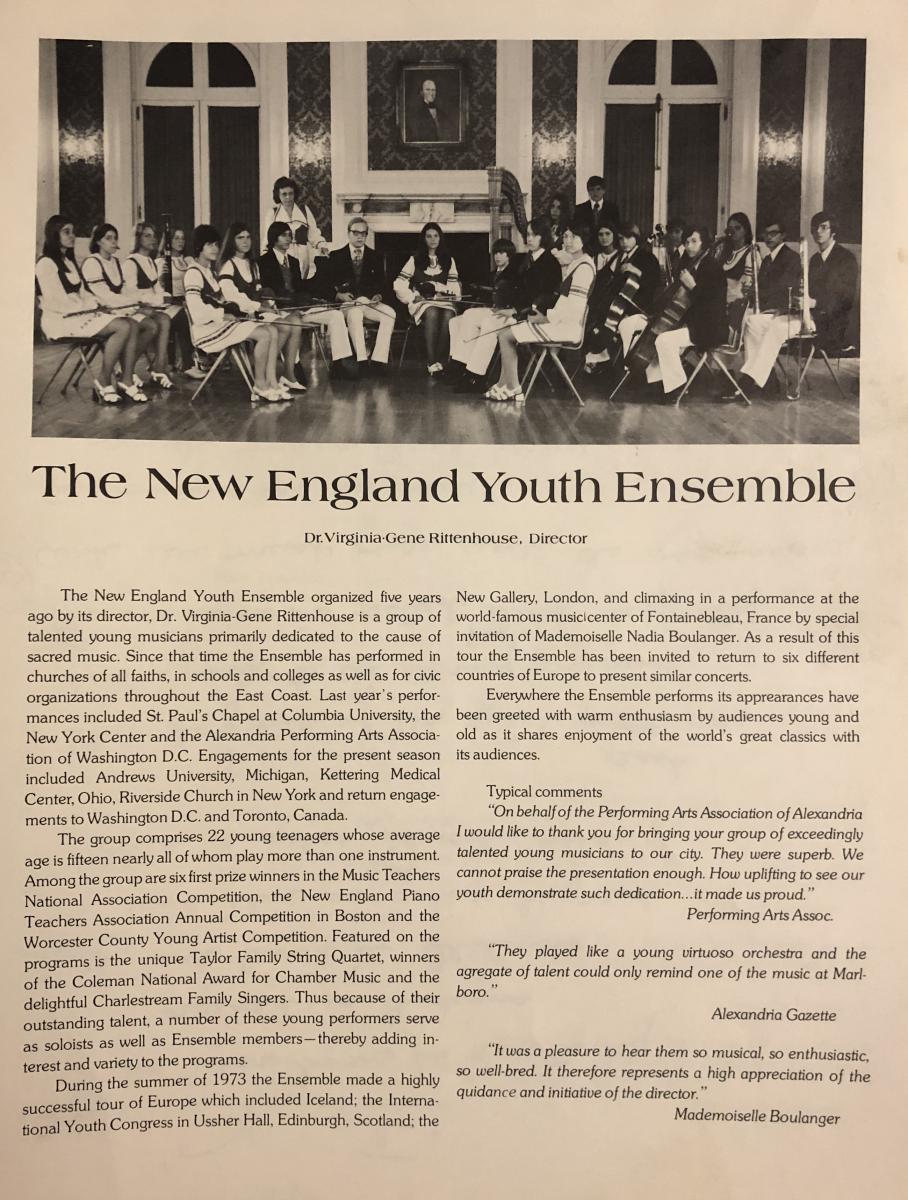 Story by Alita Byrd
In the autumn of 1969, Virginia-Gene Rittenhouse—already an accomplished and internationally-known violin and piano soloist and composer—invited four little kids to play music in her living room. Little did they know, this was the beginning of the New England Youth Ensemble (NEYE), a group of young musicians that gave its first performance at the local Kiwanis club in Worcester, Mass., that Christmas. They would go on to play in some of the world's most prestigious venues on five continents, and are still making music and inspiring young players today.
"We had no idea—none at all—that this is what it would turn into," says Glee Charlestream, one of the original "four little kids" who now teaches violin, piano and chorus in Lyme, N.H. "I am really just trying to give back some of what Dr. Rittenhouse gave to me," he says. "All of my teaching techniques basically come from being involved with Dr. Rittenhouse growing up."
Charlestream played with the ensemble until 1979; he stopped touring when he had a family of his own. But his retirement from the orchestra was short- lived. In 1986 his children began playing with the NEYE. They were only five-and seven-years old, so Charlestream went back to touring so that his kids could go. One of them now routinely plays at Carnegie Hall.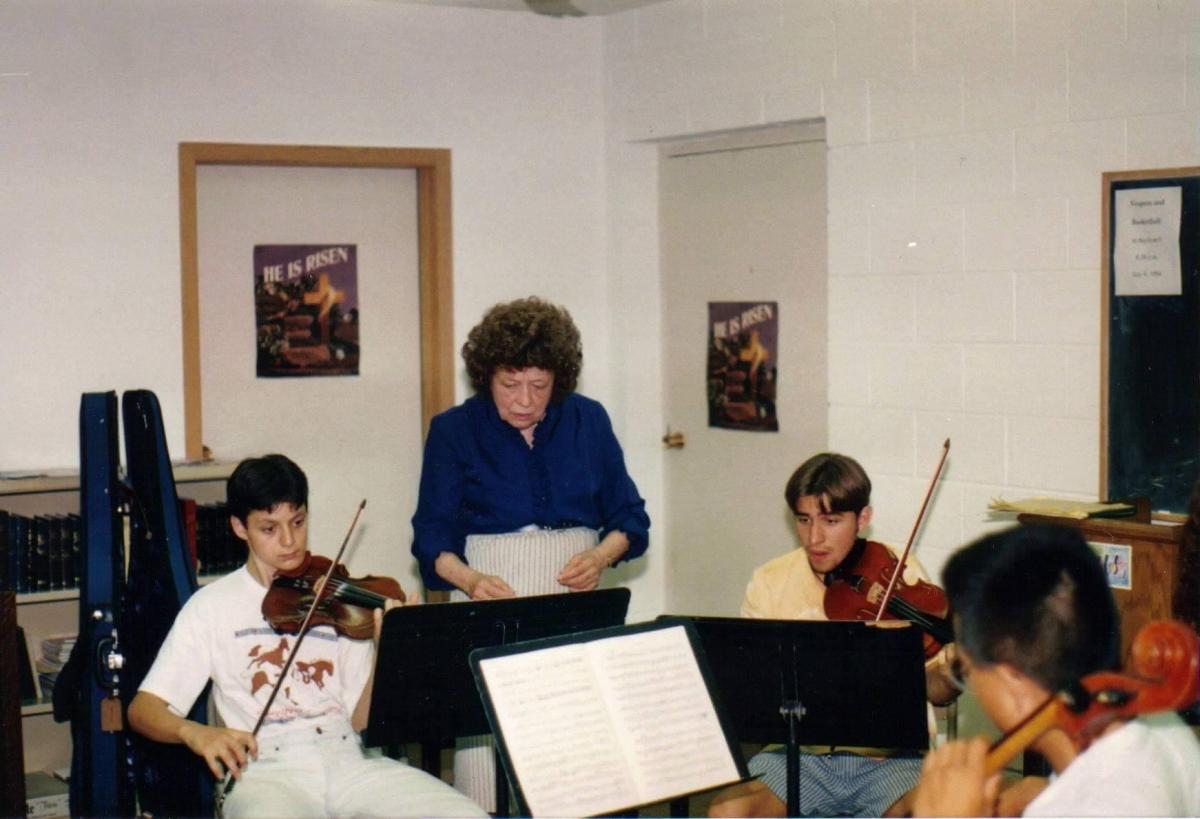 And that is the story of the NEYE: to give hundreds of young musicians the opportunity to travel around the world to bring great music to audiences of thousands upon thousands for five decades and counting.
In a 2004 interview, Rittenhouse (pictured in 1993 or 1994 with an ensemble comprised of orchestra members) said: "People did ask me for a while whether I was going to retire, but the new story is that I can't because they want their children to have this experience too. I would like to quiet down a bit, but I haven't figured out how to do that yet, so I'll keep going while I have the strength. This has been my life. I can't imagine life without the orchestra, really."
And she continued directing, touring and planning right up until her death in August of 2011.
Eight years later, the legacy and mission of Rittenhouse lives on in the NEYE, housed at Washington Adventist University (WAU) in Takoma Park, Md., and now directed by Preston Hawes, who joined as a musician in 1997.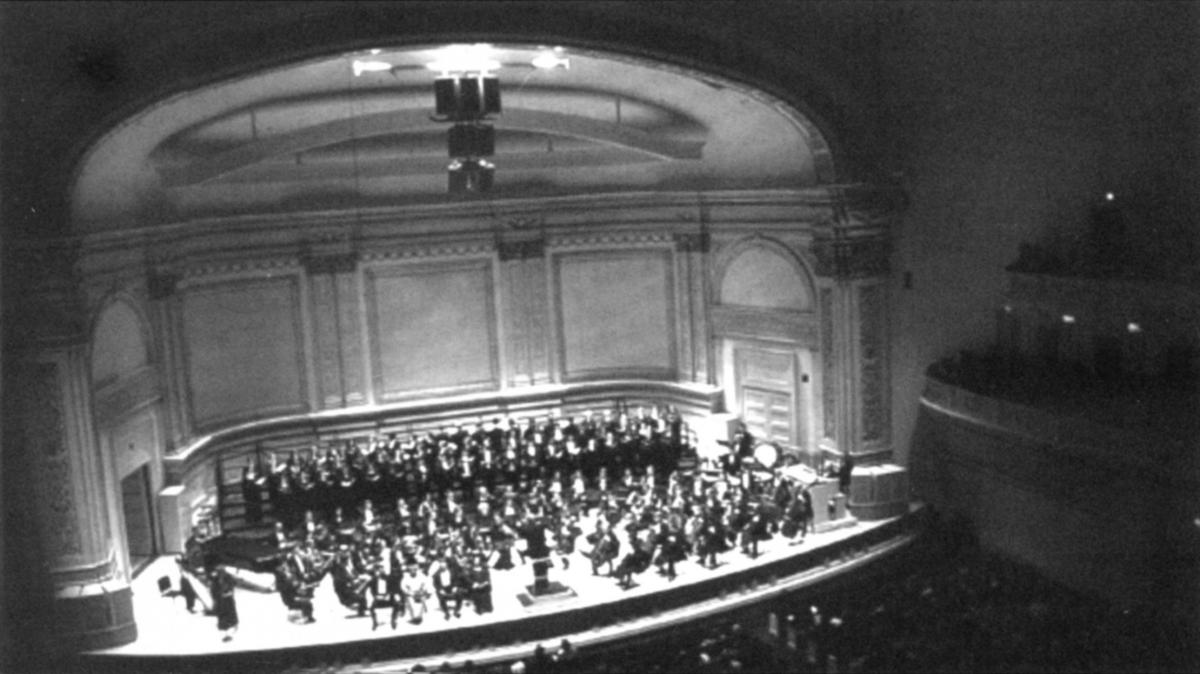 Training Generations
Though already an accomplished solo musician and composer, after Rittenhouse formed the NEYE and led its first international tour to Europe in 1973, she dedicated her substantial energy and resources to its success instead of her own, training generations of young people to share the power of great music.
"She gave up her career to give us all one," said Naomi Burns Delafield, concertmaster of the ensemble from 1994 to 2001.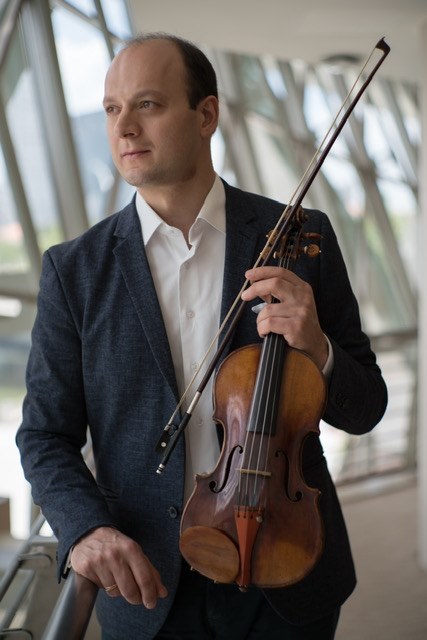 Ensemble alumni form an impressive roster, ranging from music directors in Adventist schools and churches far and wide to holding key positions in professional, world-renowned orchestras. Igor Yuzefovich (pictured left), who started playing with the ensemble in the 1990s at the age of 12, is now concertmaster of the BBC Symphony Orchestra in London. Lyndon Johnston Taylor, who played and toured with the NEYE in the 1970s, is principal second violin for the Los Angeles Philharmonic. They are just two of the many former members now playing professionally around the world.
The ensemble has also had a major impact on music and music education in the Seventh-day Adventist Church. The orchestra directors of Southern Adventist University (Tenn.) and Pacific Union College (PUC) in California, have played in the NEYE. Music teachers in Seventh-day Adventist elementary schools and academies across the U.S. and Canada are also ensemble alumni.
Rachelle Berthelsen Davis played with the orchestra for more than a decade—including time as concert-master—beginning in 1990. Davis is now chair of the Music Department at PUC.
Davis says that her experience playing under Rittenhouse has certainly impacted the way she directs the PUC orchestra today. "From her I learned how to read and engage an audience, and how to set up their experience of the concerts through comments about the pieces," she says.
Pianist Mark DiPinto is an associate professor in WAU's Music Department, home of the NEYE, and is married to Ekaterina—another ensemble alumnus. He began playing with the ensemble in 1995, soon after it moved from Atlantic Union College (AUC) in Massachusetts where it was based for 26 years, and soloed with the group across Europe, the Middle East, Australia and South Africa.
"Playing in the NEYE completely altered the course of school and career for me. I was pre-med and headed to medical school for sure ... until playing in the NEYE made me realize how much I loved music, couldn't live without it, and—like medicine—how much of a positive contribution it could be to the world," DiPinto says.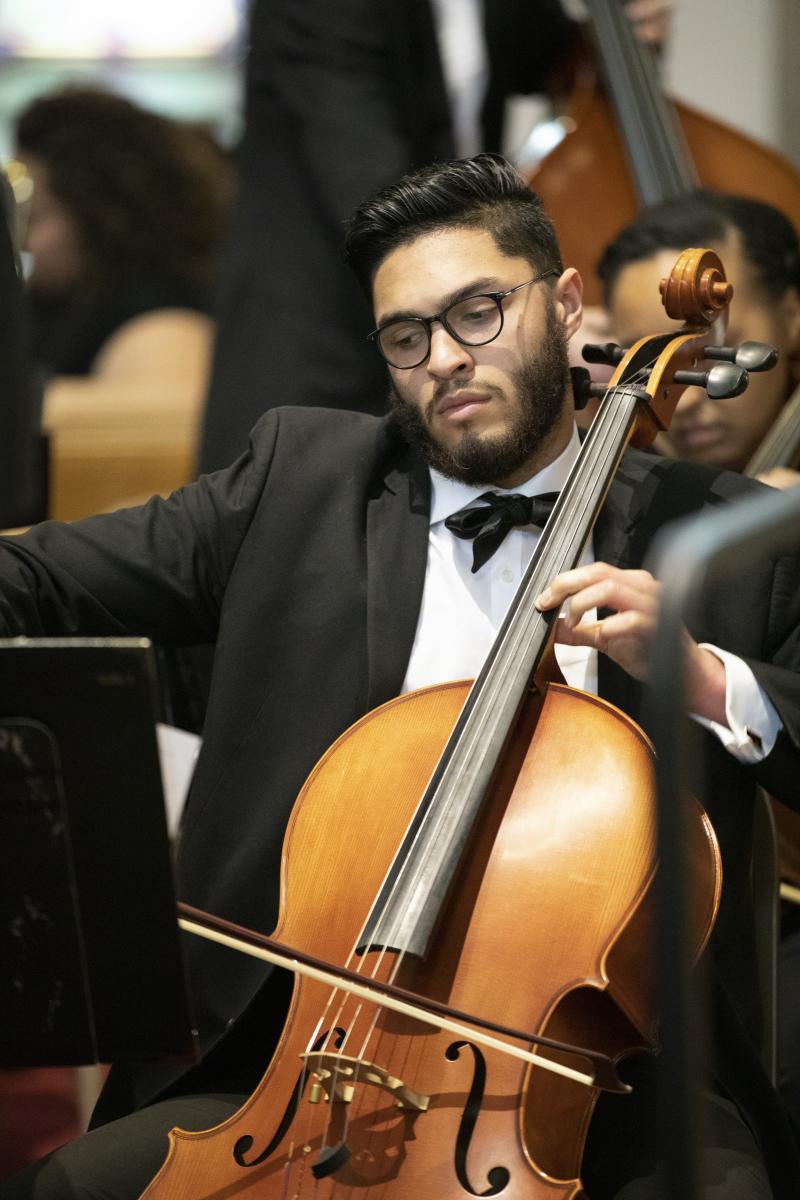 Continuing the Tradition
Upon Rittenhouse's passing, WAU leadership established the New England Symphonic Ensemble as a nonprofit to help support the NEYE and to support young scholars in their music education. "When you donate to the symphonic ensemble, you are supporting the New England Youth Ensemble," explains Hawes.
This year at WAU, Hawes is continuig NEYE's tradition of mentorship and ambassadorship in exciting new ways. The ensemble is partnering with Hill-Freedman Academy in Philadelphia, a school of 656 under-privileged young people, in which the students will interact with the musicians, listen to a backstage lecture and hear a concert—all at Carnegie Hall.
Hawes is also focusing on the Carnegie Scholars Program of the NESE. "Carnegie Scholars was Dr. Rittenhouse's cornerstone—her heart and soul," Hawes says. "She lived to play in Carnegie Hall." This program gives young musicians the chance to play on the stage of Carnegie Hall next to professional players. The ensemble has played more than 200 concerts there. Hawes notes that the goal is to fully fund this program through endowments.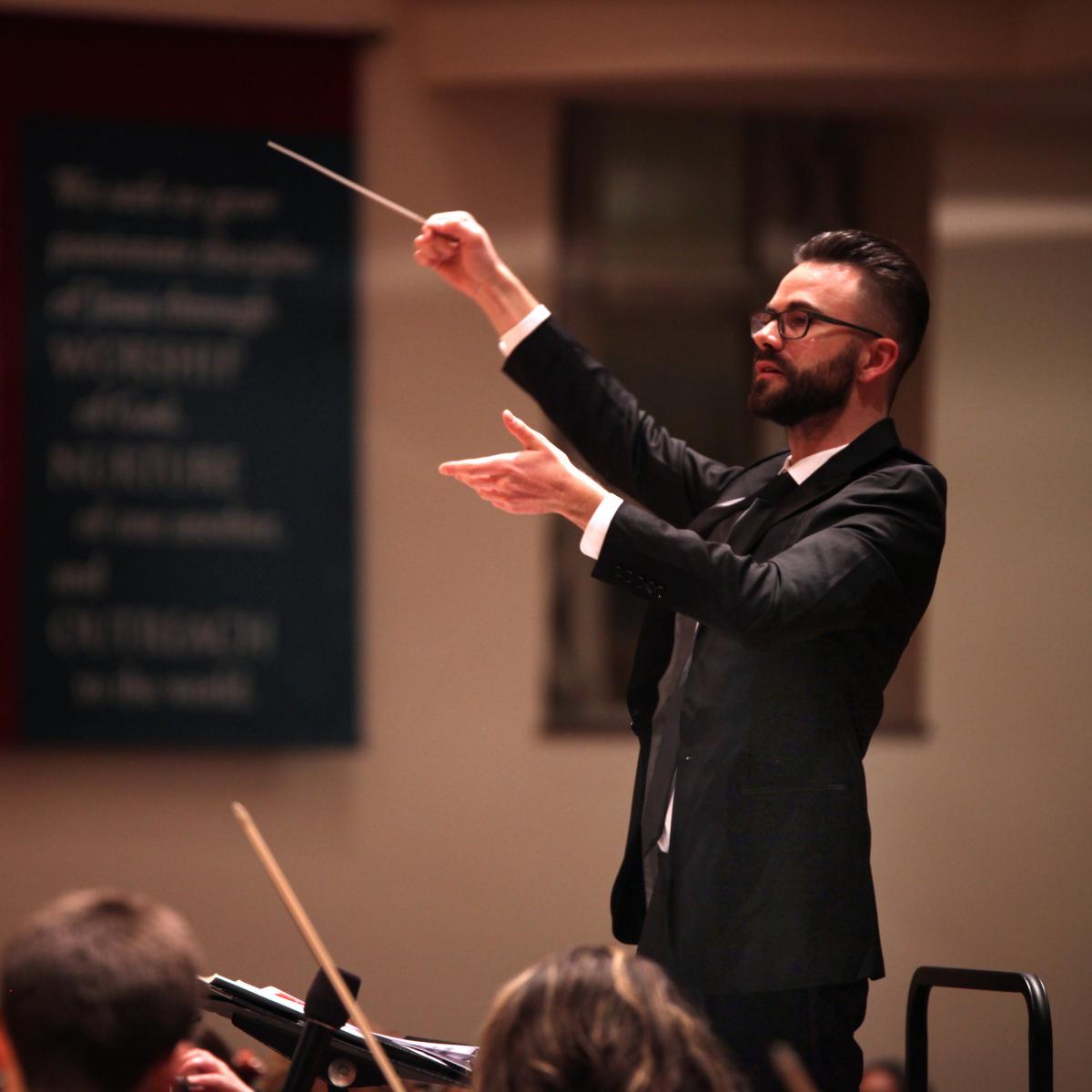 After 9/11, international touring has become much more complicated, Hawes (pictured left) says. Two years ago, the ensemble toured Australia. Other international tours are in the long-term plans for the orchestra, but "we really have to focus on sustainability and growing our roots here until we have the support necessary to spread our branches a little bit wider," he notes. "What we are really trying to do this year for our 50th anniversary is to establish the sustainability of the orchestra."
Hawes continues, "I understand that the person who takes over from someone who started something so iconic and unique—the very next person is going to have a difficult job. I do my very best to just be me."
Hawes started out as Rittenhouse's assistant when he was 22 years old, and served in that role for 10 years, until her death. "I have spent more time still as her assistant than as director," he notes.
There is no question that Rittenhouse's strong personality helped to make the orchestra what it is today, and her force of will was legendary.
James Bingham (pictured with Rittenhouse) directed the choir and was chair of the Music Department from 1985 to 1993 at AUC, where he worked closely with Rittenhouse. He then moved to Columbia Union College [now WAU] to direct the choir and head the Music Department following Rittenhouse.
Dr. Rittenhouse was very demanding as a colleague as she knew what she wanted and had a powerful way of expressing herself," Bingham says. "She had a mission and her drive made it very difficult for her to admit a defeat or to see another possible point of view. However, this was also her strong point, and because of her drive, she managed to achieve an enormous amount of good in her lifetime ... [and surmounted] problems that would have forced the average person to just quit."
A story told by early orchestra member Alfred Aalstrup illustrates this: On one of the early tours, the orchestra was riding in a bus in Europe when it came upon a bridge with a load limit. "The driver was very hes- itant about taking the bus across," said Aalstrup. "But Virginia said, 'Just drive fast.' So he did."
Ripples of Legacy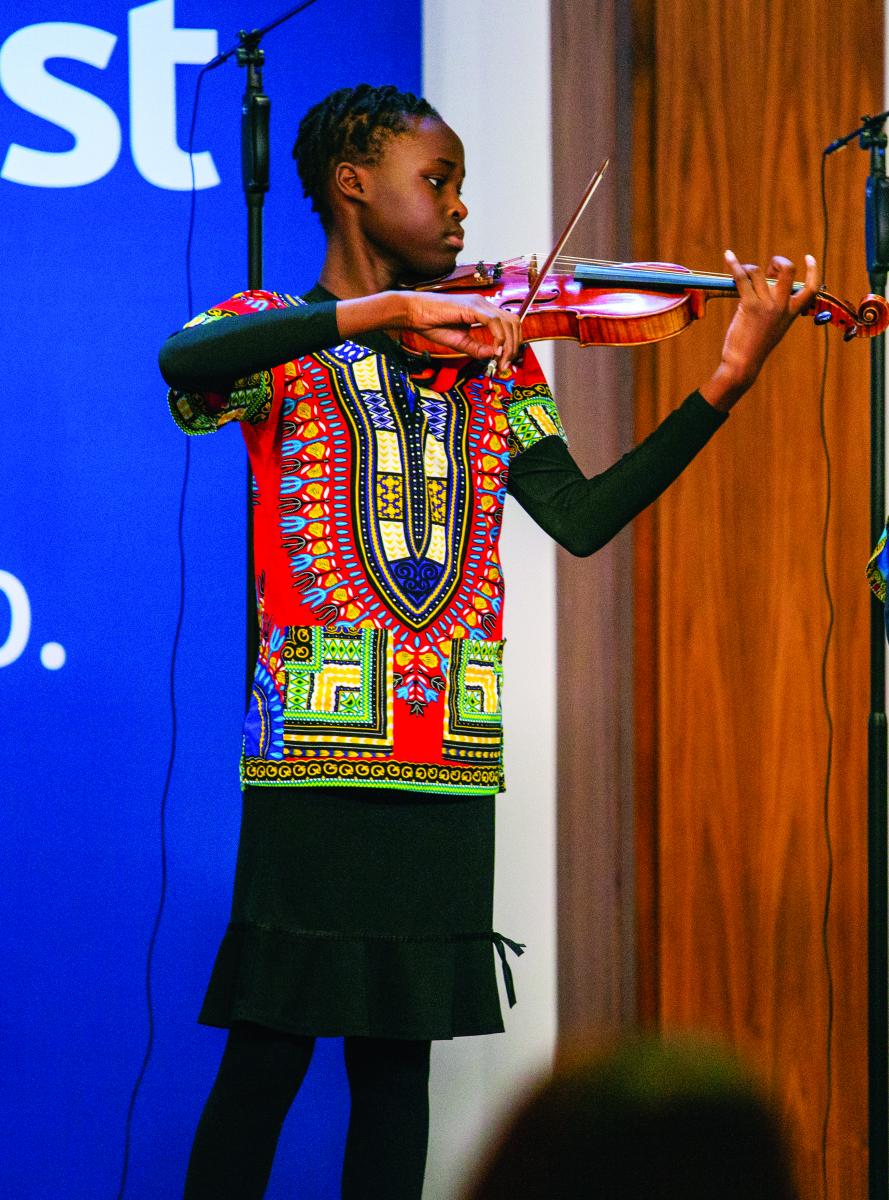 As the NEYE celebrates its 50th anniversary, the ripples of Rittenhouse's legacy continue. Thirteen-year-old violinist Gabriella Apola (pictured), a freshman at Chesapeake Conference's Atholton Adventist Academy in Columbia, Md., has been playing and soloing with the ensemble for almost a year now. She never met Rittenhouse. But she says the NEYE has helped to boost her confidence and inspired her to practice more because of the dedication she has seen in other players.
"I can't imagine how it was back then when it started," Apola says. "But my prayer is to be part of the legacy and help bring a positive change by being a blessing and being blessed as God continues to guide."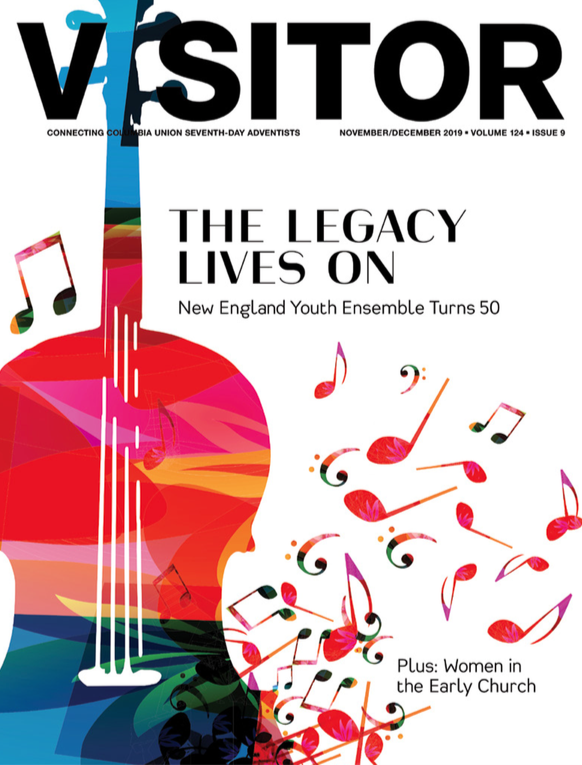 Read and share these articles from the November/December Visitor: