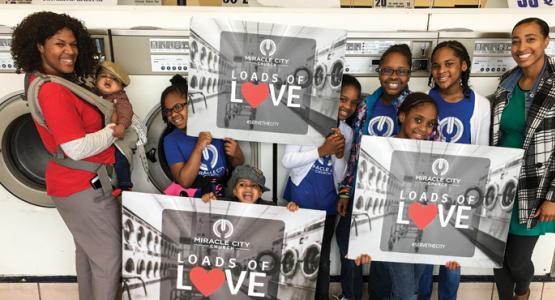 Aiding and Abiding: 75 Years After Lucy Byard, Regional Conferences Maintain Focus on the Marginalized
March 04, 2019 ∙ by vmbernard ∙ in Allegheny East Conference, Allegheny West Conference, This Month's Issue
Story by LaTasha Hewitt and Visitor Staff
Six months after the death of Lucille "Lucy" Byard, Seventh-day Adventist Church leaders voted to establish Regional Conferences (read more). When the doors of the first few opened early in 1945, they were organized with 16,000 members of 230 congregations yielding $511,000 in annual tithe.
At the end of 2017, membership in the nine total Regional Conferences included a reported 318,000 members of 1,215 congregations with $183 million in annual tithe.
Birthed out of a need for inclusion, their leaders say that 75 years later, Regional Conferences continue to give voice to people who otherwise might not be heard and evangelize people who otherwise may not be reached.
"Through Byard's memory, we're reminded to advocate for the marginalized and the oppressed in embodying the biblical basis for conscience and justice—the same backdrop on which Regional Conferences were formed," believes Edward Woods III, Public Affairs and Religious Liberty director for the Lake Region Conference, headquartered in Chicago, and chairperson of the Conscience and Justice Council, which declared October 30, 2018, as Lucille Byard Day.
Historically centered on evangelizing the black American population, most now comprise a diverse membership of Africans, Asians, Caribbeans, Caucasians, Haitians, Hispanics, Indians and others.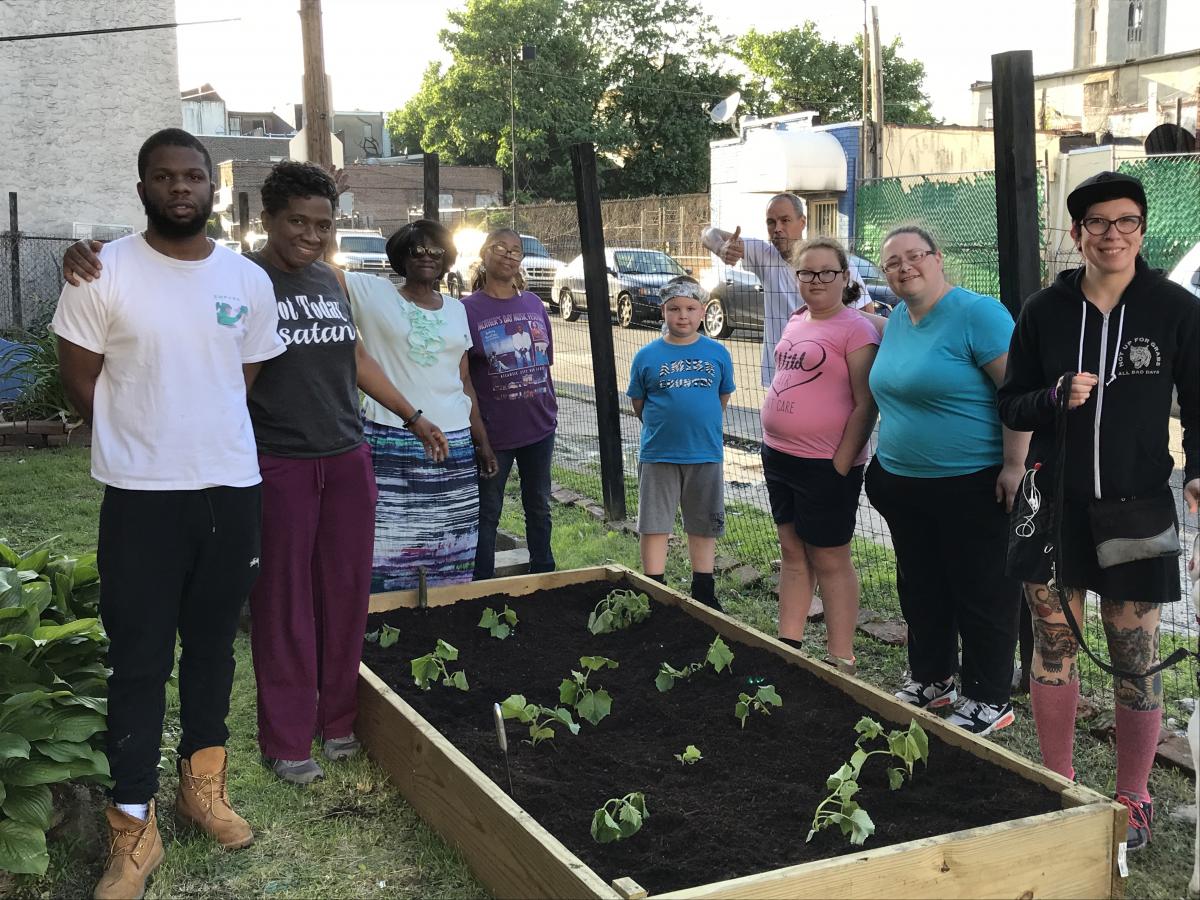 "As our vision statement suggests, we are committed to spreading the gospel 'ta ethnae' ('to all people groups'), and welcome all who have a desire to know more about Christ," says Henry J. Fordham III, president of the Allegheny East Conference (AEC), headquartered in Pine Forge, Pa.
A Focus on Service
In addition to championing diversity and inclusivity in the church, leaders highlight a strong focus on service to underserved communities as a major reason for their necessity and growth. Today the Columbia Union Conference's two Regional Conferences, Allegheny East and Allegheny West, which minister throughout the union's eight-state territory, make up a third of its 150,000 total members.
"The growth is a testament of what God is doing through our ministries," says William T. Cox Sr., president of the Allegheny West Conference (AWC), based in Columbus, Ohio.
Like all Regional Conferences, they early established and intentionally maintain a presence in large metropolitan areas within the union, including Baltimore, Cleveland, Columbus, Newark, Norfolk/Virginia Beach, Philadelphia and Washington, D.C.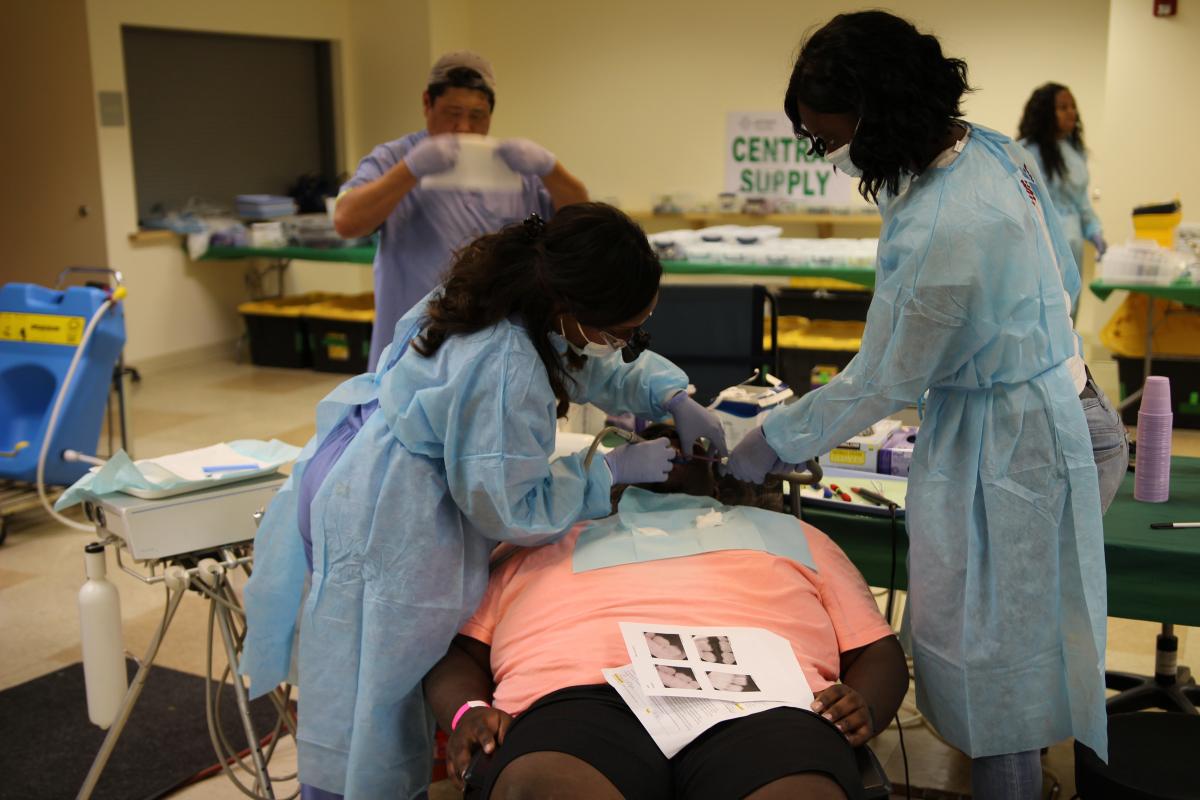 Strong emphasis is placed on building relationships by meeting the immediate needs of the community, says Jerome Hurst, pastor of AWC's Southeast church in Cleveland, and director of the conference's Adventist Community Services department. "We are not reaching out just to heal an individual, but to empower them to go back to their communities and serve."
To that end, Southeast hosts "Project Pride," a community-based initiative where members are trained to meet the needs of those who have experienced trauma from life-changing events. Members also operate a community garden and share the produce with local residents, host a job-readiness program and promote voter registration awareness.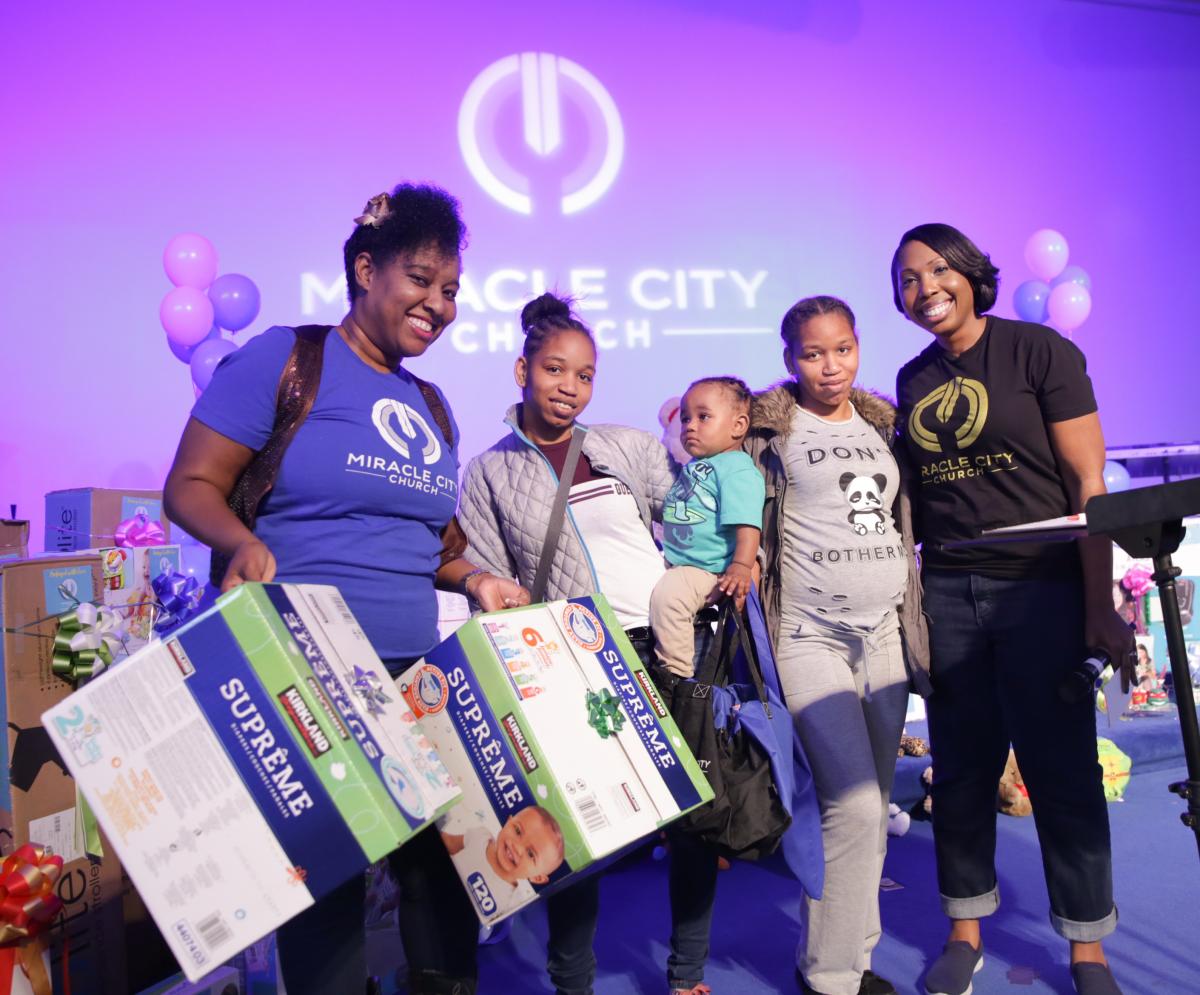 In Baltimore, AEC's Miracle City church intentionally plans events to reach the underserved in their neighborhood. After worship they often go out to serve the community, doing laundry, cleaning up neighborhoods and providing other ministries. They also host an annual community baby shower (pictured) and baby blessing to support pregnant and new mothers with free food, diapers, strollers and clothing.
After the 2015 death of Baltimore resident Freddy Gray, Berea Temple, another AEC church, located just blocks from where much of the unrest occurred, became a hub for service, as members offered food, supplies, care packages and prayer to those impacted.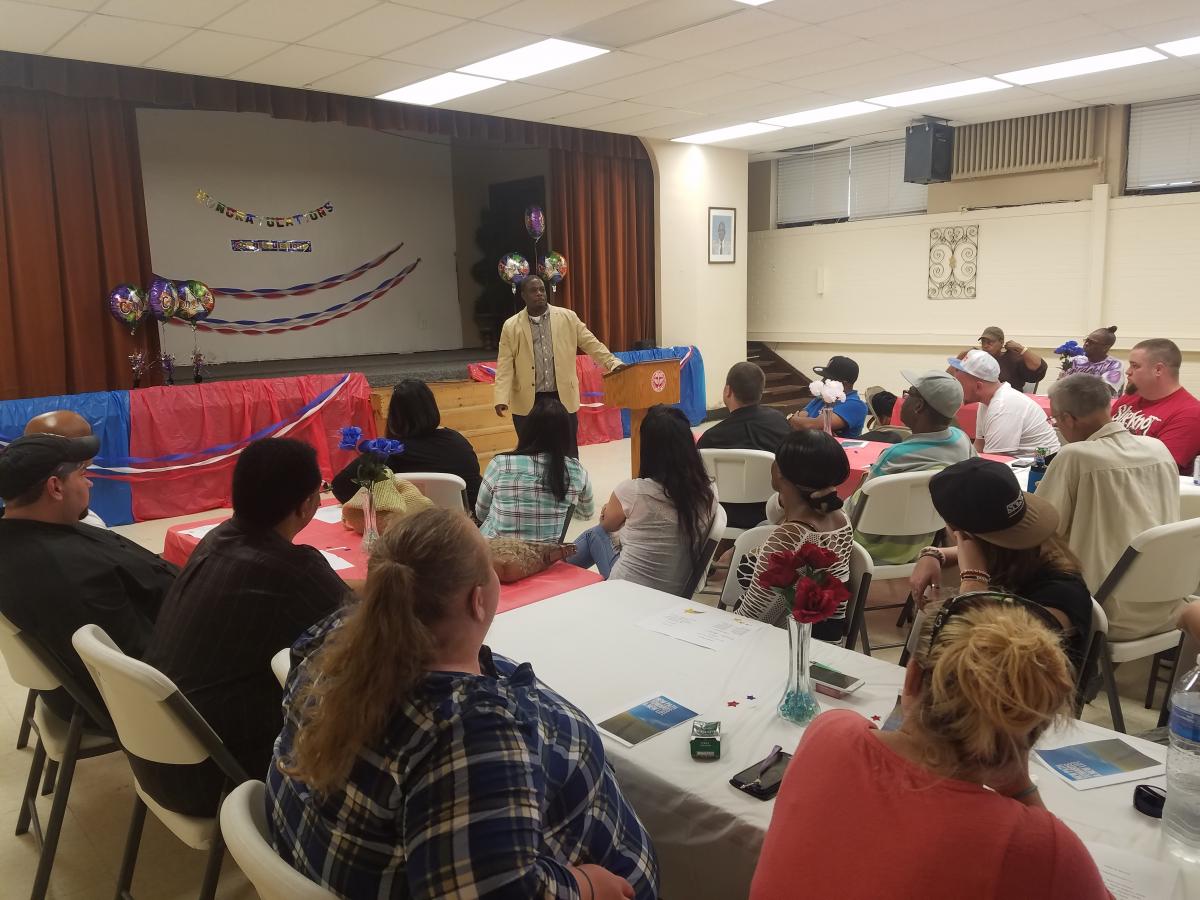 In Youngstown, Ohio, AWC's Temple Emmanuel partners with Carter House (pictured right), a rehabilitation center addressing the opioid epidemic. In Columbus, AWC's Hilltop church members provided a safe environment for prostitutes to get cleaned up and reconnect with family, at an 80 percent success rate.
In Philadelphia, AEC's Mizpah church hosts a weekly grocery distribution, organizes clothing and shoes giveaways and runs a garden that benefits community members.
AEC's North Philadelphia church hosts "Avenues of the Soul," a free vision and dental clinic for community members in underserved parts of the community. "It is our goal to be intentional about reaching the commu- nity," says Pastor Marquis Johns. "Instead of merely asking God to bless what we were doing, we decided to do what He blesses."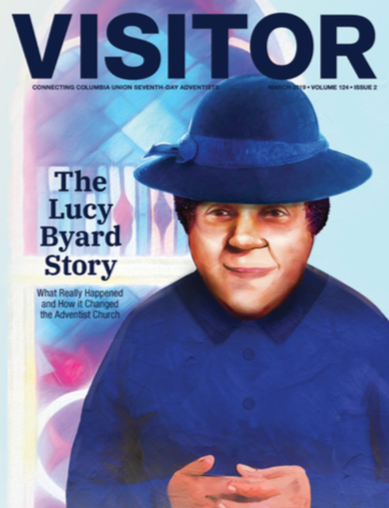 Read articles from the 2019 Visitor: