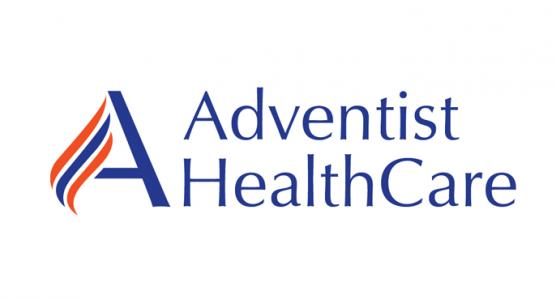 Shady Grove Medical Center, Washington Adventist Hospital Awarded National Recognitions for High-Quality Stroke Care
May 18, 2017 ∙ by vmbernard ∙ in Adventist HealthCare, Health & Lifestyle
Story by Betty Klinck
Adventist HealthCare Shady Grove Medical Center in Rockville, Md., and Adventist HealthCare Washington Adventist Hospital in Takoma Park, Md., each received two awards from the American Heart Association and American Stroke Association for life-saving, high-quality stroke care. This comes during National Stroke Month, when we raise awareness of the signs and symptoms of stroke, which affects 800,000 Americans a year.
Both hospitals earned the Gold Plus Achievement Award in the associations' "Get with the Guidelines-Stroke" program, which focuses on improving stroke care by promoting consistent use of the latest scientific treatment guidelines. To receive this award, each hospital achieved 85 percent or higher compliance with the program's standards for two or more consecutive 12-month periods. In addition, both hospitals achieved 75 percent or higher compliance with five of eight quality measures.
Additionally, both hospitals received the American Heart Association's "Target: Stroke Honor Roll Elite Plus" status for maintaining a short time period between a patient's arrival and treatment with a clot-dissolving medication. Providing medication within the first three hours after symptoms has been shown to significantly reduce the effects of stroke and lessen the chance of permanent disability.
"As a three-time winner of this award," Shady Grove Medical Center is proud to be the leader in delivering quality stroke care to our community," says Perry Smith, MD, neurologist and medical director of the Stroke Program. "Our comprehensive stroke team consistently demonstrates our commitment to providing quick, lifesaving care"
Both hospitals have long been recognized as leading stroke care facilities in the region, designated since 2011 as Primary Stroke Centers by the Maryland Institute for Emergency Medical Services. Maintaining the designations requires each hospital to establish a rapid and coordinated team approach to stroke care, in addition to meeting requirements relating to timeliness of care and community education.
"Our community can take comfort in knowing they have access to award-winning stroke care nearby at Washington Adventist Hospital," says Daisy Bui, MD, a neurologist and medical director of the Stroke Program. "Our expert team is committed to providing fast, efficient, coordinated stroke care, which helps prevent serious brain damage and save lives when even minutes can make a difference."
According to the American Heart Association/American Stroke Association, stroke is the No. 5 cause of death and a leading cause of adult disability in the U.S. On average, someone in the U.S. suffers a stroke every 40 seconds and someone dies of a stroke every four minutes.