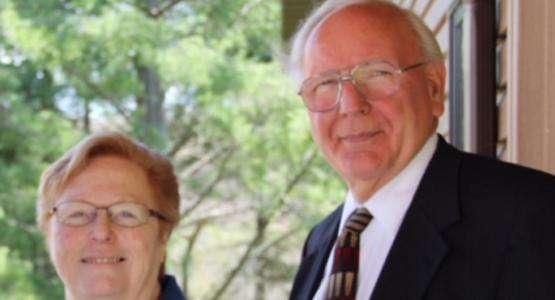 Mountain View Conference President Announces Retirement
October 24, 2017 ∙ by vmbernard ∙ in Mountain View Conference
Story by Valerie Morikone
After serving nearly 29 years in the Mountain View Conference (MVC), President Larry and Jo'an Boggess announced their retirement at the October 24 Mountain View Conference Executive Committee in Parkersburg, W.Va.
The Boggess' came to the Mountain View Conference in 1989 to pastor and in 2002 Larry was elected to serve as executive secretary and in 2006 became conference president. Prior to his years in the MVC, Larry worked as publishing director for the Oklahoma, Texico and Texas conferences and was manager of the Illinois Conference Adventist Book Center. Jo'an served within MVC as an elementary school teacher and at the conference office as conference clerk, receptionist plus other administrative assistant duties.
"I have worked with Elder Boggess since 2001," shares Victor Zill, MVC treasurer, "and have found him consistently and passionately dedicated to growing the kingdom of God within the Mountain View Conference.  From countless meetings across the territory, planning sessions, working to secure funding, wearing out vehicles, preaching, and a constant vision of what could be done, Larry has been a source of inspiration to many and his work, and the work of his wife Jo'an, will be greatly missed."
Larry and Jo'an expressed their gratitude to the Mountain View Executive Committee for giving them the privilege to serve the Mountain View Conference family and for their steadfast support as they worked together to enlarge the kingdom of God in Mountain View.  At the MVC Executive Committee, Larry also shared what a privilege it was to work with such wonderful office staff and dedicated pastors and teachers.