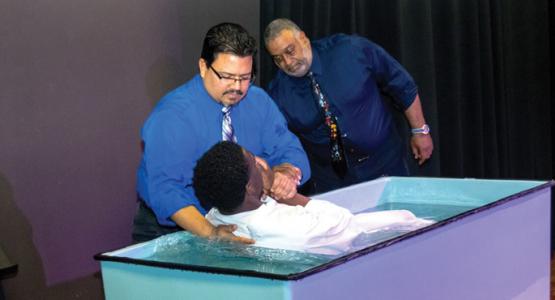 14 Takoma Academy Students Baptized During Week of Prayer
April 26, 2016 ∙ by vmbernard ∙ in Potomac Conference, Education
Story by Ron Mills
Takoma Academy (TA) recently hosted a memorable week of spiritual commitments. "The Holy Spirit moved freely as God spoke through speaker Willie Ramos," says Carla Thrower, principal.
Chaplain Luis Camps and the pastoral staff at the Restoration Praise Center in Bowie, Md., invited Ramos, a pastor from South Florida often known as the "Ghetto Preacher," to be the speaker for the spring week of prayer at the school.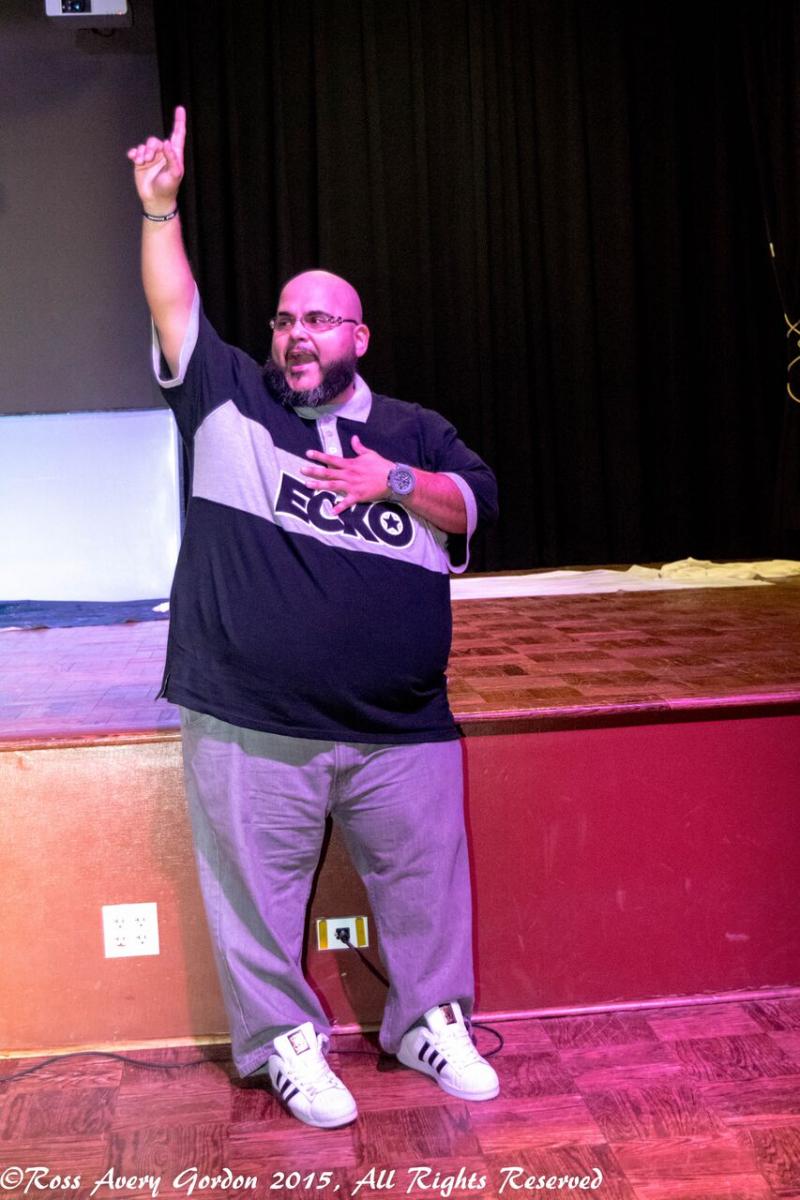 Camps says they invited Ramos (pictured left) to speak at the school last year, "But it was impossible at the time. I see now that God's timing is always right."
During what staff members described as the powerful movement of the Holy Spirit in the Wednesday chapel service, Ramos made an altar call for baptism and 32 students accepted, walking to the front of the chapel. Many students cried as they came forward. On several occasions, Ramos, thinking that no more students were coming forward, said "Lets pray." Every time he said that, more students traveled to the front.
After that chapel, the whole atmosphere in the school changed, says Ramos.
"Instead of discussions about sports and academics in the halls and classrooms of the school, it seems that everyone was talking about what had happened at chapel. This feeling lingered—and grew—through the week," says Ramos.
The week of prayer culminated Friday morning with a celebration. Out of the 32 students who originally came forward, 14 were baptized during a special program that lasted almost two hours. Dunbar Henri, religion teacher, and Camps baptized these students into the kingdom of God.
Six other TA students decided to be baptized at their local churches so their family and friends could attend. Another group of three students from John Nevins Andrews Elementary School, also in Takoma Park, Md., attended and also decided to be baptized.
During the last call after baptism on Friday, another eight students expressed their desire to prepare for a baptism planned for the end of the school year. "Praise be to our Lord and God! God has truly blessed us with such a response from our students. This is what is all about," says Camps, "This is why we do what we do here at Takoma Academy."