Remembrance: Vernon Luthas Credited as a Kettering Adventist HealthCare Pioneer
December 12, 2013 ∙ by vmbernard ∙ in Kettering Health, Ohio Conference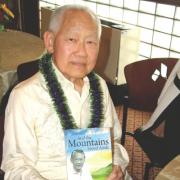 Story by Kettering Adventist HealthCare Staff
In addition to his family, staff members of Kettering Adventist HealthCare (KAHC) system based in Kettering, Ohio, are in mourning over the loss of one of their key founders. Vernon Luthas, MD, passed away Monday at the age of 85.
Luthas, who was one of Kettering Medical Center's first physicians and founder of Kettering Anesthesia Associates, is credited for sharing his "wisdom and resources" in laying the foundation for Kettering Hospital, Spring Valley Academy in Centerville and churches in the Dayton area and overseas.
"He was a missionary wherever he went," said Fred Manchur, KAHC president. "His love for God and others showed on his face and flowed from his heart to everyone he met. His medical practice, full of unselfish ministry, blessed patient after patient. One of his proudest accomplishments was establishing a prayer team ministry at Kettering that prayed for each pre-operative patient."
Luthas spent many years in mission work even after he retired from the KAHC medical staff in 1990. He opened many of his conversations with "Let me tell you what I love about my God." 
Manchur shared, "… God caused all of our cups to overflow from the loyalty and faithfulness of this great man. We would not be where we are today without him."
David Doucette, MD, his son-in law, describes Luthas as one of the most influential persons in his life and a loving gift from God as the father, mentor and spiritual giant that he otherwise would not have had over the past 35 years.
Luthas is survived by his wife, Betty; daughter, Diane and her husband, David Doucette and their three daughters; son, Richard and his son. 
A memorial service honoring his life of service and ministry is planned for January 18, 2014 at 4 p.m. at the Centerville church.