KAHC Featured on American Airlines Sky Net Radio
May 26, 2009 ∙ by owetmore ∙ in Kettering Health
By Kathryn Stiles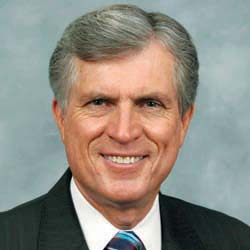 During June, Kettering Adventist HealthCare (KAHC), based in Dayton, Ohio, will be featured on American Airlines' Sky Net Radio with a three-minute infomercial spotlighting our history, heritage, quality care, and innovation. 
Lonnie Melashenko (pictured), vice president for Spiritual Services and Missions, serves as the KAHC spokesperson in an interview focusing on Dayton as a "City of Innovators," mentioning the Wright Brothers and Charles F. Kettering, and how this heritage is carried on by KAHC. 
The radio profile airs worldwide as part of "Industry Innovators" on 29,000 American Airlines audio-equipped flights, reaching 4.2 million people during the month of June. American Airlines is the world's largest airline and flies to more destinations than any other airline. 
Sky Radio's "Industry Innovators" program is also listed in the airlines' "On" in-flight publication with 179,000 copies distributed. Lonnie's interview will also be re-broadcast on the American Airlines website with a link to the KAHC site (kmcnetwork.org) for one year. 
The opportunity was a low-cost, broad-reach project that definitely helps multiply the impact for Kettering Adventist HealthCare in its role as the third-largest employer in the Dayton region, and a valuable community healthcare resource. It also helps put KAHC "on the map" with a broader, national audience.