Chesapeake Conference Elects New Executive Secretary
December 16, 2009 ∙ by owetmore ∙ in Chesapeake Conference
By Samantha Young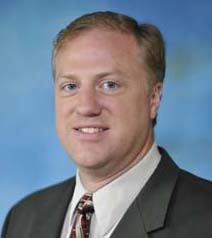 The Chesapeake Conference Executive Committee has elected Rick Remmers, DMin, as their new conference secretary. Remmers has requested time to consider the offer and will respond by year's end. Remmers is slated to replace Charles Griffin, DMin, whose retirement is effective January 4, 2010.
"The committee took its time to thoughtfully and prayerfully consider a number of qualified candidates for this position," reported conference president Rob Vandeman, "and, in the end, selected Elder Remmers to join the officer team. Should he accept the invitation, our members will be quick to affirm the wisdom in the committee's action."
Remmers is the senior pastor of the Hagerstown church. He has spent more than 20 years in pastoral and administrative ministry in Ohio, Illinois, and Maryland. His positions include serving as the senior pastor of the Atholton church in Columbia, Md., and as conference secretary and ministerial director for the Illinois Conference.
Remmers is married to Shayne (Bromme) Remmers, a nurse specializing in cardiac care. The couple has two children, Andrew and Kari.