Book Release: God's Triumphant Love: Fall in Love With Jesus All Over Again!
June 05, 2015 ∙ by Anonymous ∙ in Mountain View Conference, This Month's Issue
Carol Zarska, a member of Mountain View Conference's Inwood church in Gerrardstown, W.Va., published God's Triumphant Love: Fall in Love With Jesus All Over Again! where she shares Jesus' character through the great controversy story. Read our interview with Zarska below:
Interview by Dawna-gene Milton
Visitor: Why do you think so many people rely on man's love while they ignore God's love?
Zarska: Everyone is born with a need for love, which is a need for God, for He is love! But since we cannot see God, we look to the human beings around us whom God has given to nurture us and be conduits of God's love. Recent scientific discoveries have shown that the brains of children who have been deprived of love have significantly smaller brains and are more inclined toward drugs and violence. God is counting on us to so reflect His love to those around us that they will be drawn to know Him, and seek Him above all others!
Visitor: What was your purpose in writing God's Triumphant Love: Fall in Love With Jesus All Over Again?
Zarska: My purpose in writing this book was to show the great controversy theme focusing only on the beautiful character of Jesus and the Father and the love that they have for each other and for us. It begins in the heavenly courts, through the fall of Lucifer, the creation, the fall of man, Christ on earth, especially closing scenes and finally the redemption of man back into heaven. Since much of it is written in story form, the impact upon the emotions is greater than books written about Jesus. Many readers have reported a greater love for Jesus after reading the book than they have ever previously experienced.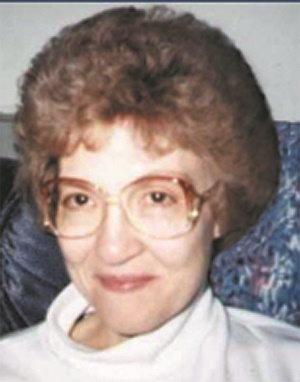 Carol Zarska
Visitor: Was there a reason behind the timing of the release of the book?
Zarska: No, I began writing the book because the words of the story kept coming to my mind night and day, and I could find no relief until I could sit down and put it on paper. This experience continued until the book was finished, and finally my mind was quiet again.
Visitor: How do you hope God's Triumphant Love prepares people for the end times?
Zarska: In the last chapter, called "The Final Generation" I invite the readers to live the life that Jesus lived, of love and self-sacrifice, of total devotion to God and service to mankind and to hasten His coming by allowing Him to cleanse us from anything that would hinder our character development into His image.
Visitor: Has writing this book changed your life?
Zarska: Indeed it has. I feel so much closer to Jesus and a deeper love for Him than I have ever felt before. While writing the book, I felt that I was going through the experiences with Him and could hardly write without weeping. I felt that angels were revealing to me the deep love and adoration they have for Him and I feel His presence so much more clearly. After my husband read the book, I found him weeping, and he said, "We just have to be there!" May all the readers of this book have this same experience is my prayer!
To purchase a copy of God's Triumphant Love: Fall in Love With Jesus All Over Again!, call TEACH Services (800) 367-1844, American Christian Ministries (800) 233-4450 or LivingWell (301) 572-0700.