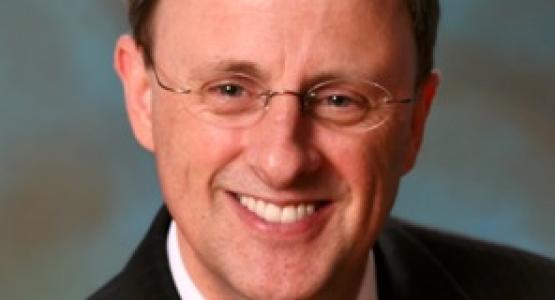 February 18, 2015 ∙ by Anonymous ∙ in Chesapeake Conference, Perspectives
It's Not All Bad News
Editorial by Gary Gibbs, Chesapeake Conference Evangelism and Ministries Development director
Have you noticed that much of the news on TV is bad, even bordering on depressing? Heinous crimes, heartless terrorist attacks, sexual victimization—it's enough to inspire even the most ardent news junkie to quit viewing news reports "cold turkey."
But, as terrible as the news usually is, it isn't truly all bad. Why? Because Jesus said, "When these things begin to take place, stand up and lift up your heads, because your redemption is drawing near" (Luke 21:28, NIV). Jesus turns bad news upside down, redirecting our focus to His soon return!
It is this hopeful outlook that makes us Seventh-day Adventists. But, this positive way of life is not to be hoarded. We are called to share the good news that Jesus is coming again. And, in a few weeks, churches across the Chesapeake Conference will do this in a very large and tangible way.
April 11, more than 50 Chesapeake churches will unite with 50 Allegheny East and Potomac conference churches to launch "Living With Hope" evangelistic meetings. Pastors and lay leaders of these churches will present the nightly messages, themed "Prophecies of Hope," as part of the Columbia Union Conference's initiative.
"Prophecies of Hope" will be advertised through a major marketing campaign designed to reach several million people through advertising brochures, radio and newspaper ads, social media posts and word-of-mouth invitations. Many of these people are feeling hopeless because of a personal crisis or from just observing what is happening in our world.
You can help others find a new, brighter future by inviting them to "Prophecies of Hope." Plan to attend and be part of this exciting outreach. And, be sure to bring a friend, share invitations and pray for God's Spirit to be poured out. You can find a "Prophecies of Hope" location near you and learn more by visiting hopeinprophecy.org.