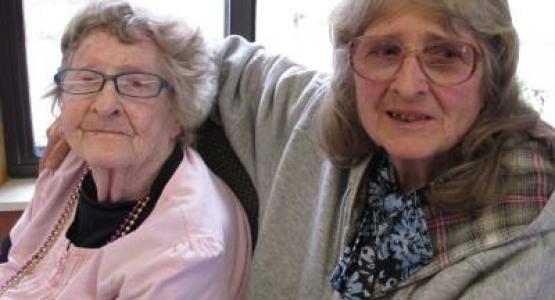 Marlinton Congregants Grow Thru Witnessing
January 26, 2015 ∙ by Anonymous ∙ in Mountain View Conference
Marlinton Congregants Grow Thru Witnessing
Story and photograph by Yonnie Michael
After years of members driving an hour one way to attend Sabbath services, Pastor Robert "Doc" Michael decided to hold an evangelistic series in Marlinton, W.Va. If he could start a new congregation there, members wouldn't have to travel such a long distance.
Pastor Michael held the first 10 meetings in the public library. After a local group stopped the meetings, the mayor, who had been attending, allowed the series to continue in the municipal building free of charge. One person was baptized as a result of these meetings, and another was baptized one and a half years later after taking Bible studies.
The Marlinton Company has met regularly since 2006, growing with area Seventh-day Adventists attending, along with several who connected with the group after taking Discover Bible studies.
Church members are very active in the community. When an entire block of businesses and apartments burned in December 2013, the church donated money to each of the eight displaced families. Members also frequently visit and give Bible studies to nursing home residents. Several are active in the local Lions Club, and two conduct weekly Bible studies with the inmates at the federal women's prison in Alderson, W.Va.
Other members witness to the guests and employees at a local bed and breakfast operated by a member and at a local ski resort. The church also sponsors four boxes that distribute free Signs of the Times magazines.
The growth isn't over yet. "I am encouraged by the prayer meetings each Thursday evening, as we share a meal and have a Bible study together, and [by] the increased number of guests that are attending our meetings," says Art Jeronimo, current pastor.