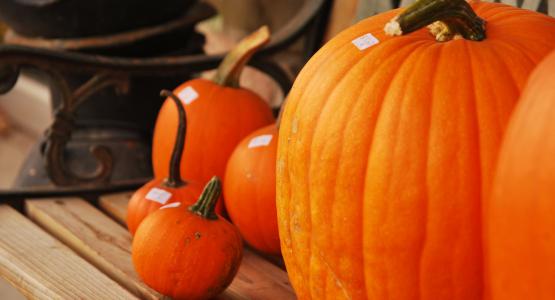 November 26, 2014 ∙ by Anonymous ∙ in Chesapeake Conference, Editorials, This Month's Issue
Story by Rick Remmers, president of the Chesapeake Conference
Another Thanksgiving holiday has arrived. Researchers working on behalf of the National Turkey Federation (Yes, apparently there is an organization for turkeys!) surveyed Americans to discover that 88 percent can be expected to eat turkey for their holiday celebration. With the average turkey weighing 15 pounds, this means that Americans will consume 690 million pounds of turkey. No wonder it kicks off the season of weight gain.
But, most don't stop at the turkey. With annual United States pumpkin production at over 1.5 billion pounds, the Guinness World Records reports the largest pumpkin pie ever baked weighed 2,020 pounds and measured more than 12 feet wide. They did not provide the calorie count.
Let's look beyond the evident need for sound judgment in the content and quantity of the food we consume. The larger question is, "What should we be doing to express our gratitude? What can we say and do to benefit others and ourselves?"
King David made a two-fold appeal when the ark was placed in the tabernacle. "Oh, give thanks to the Lord! Call upon His name; make known His deeds among the peoples" (I Chron. 16:8, NKJV).
First, we're called to give our thanks to God as the source of every good gift. It is not luck, good fortune or happenstance that brings us blessings. We have a Creator who made us with a plan and finds joy in showering us with grace, mercy and tangible evidence of His care.
Second, we are encouraged to tell other people about the wonderful God we know. Our thankfulness overflows in sharing the stories of God's greatness with others. This kind of thanks-giving is a healthy practice every day of the year.