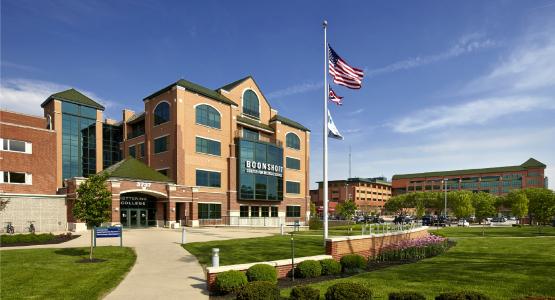 Kettering College Occupational Therapy Doctorate Program Approved
October 06, 2014 ∙ by Anonymous ∙ in Education, Kettering College, Ohio Conference
Kettering College Occupational Therapy Doctorate Program Approved
Story by Kettering College Staff
Kettering College in Kettering, Ohio, recently gained final approval by the Higher Learning Commission to offer a doctorate in occupational therapy. This is the final action needed for adding the first doctoral program to begin at the college.
Nate Brandstater, president, says, "We are thanking God for this wonderful, new opportunity to serve through the training of healthcare professionals at the doctoral level."
Terrance Anderson has led this work from the beginning as inaugural director of the Occupational Therapy Doctorate (OTD). He and the rest of Kettering's OTD faculty and staff continue to prepare for the arrival of the first cohort of students. They have been working particularly hard to develop clinical placement agreements for future students.
Victor Brown, dean for enrollment and student life, says, "This approval is exciting news for Kettering College. It will help cement our reputation as a leading healthcare university."
Kettering College administration are still finalizing details, such as the start date and application deadlines, but Anderson states they are working hard to be able to begin the program as soon as possible.