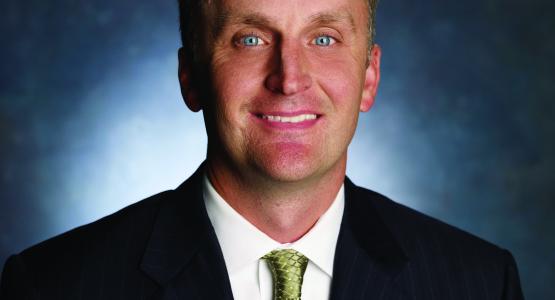 Editorial: Continuing a Tradition of Wellness
August 05, 2014 ∙ by Anonymous ∙ in Adventist HealthCare, Editorials, Perspectives, This Month's Issue
I was just a boy when I started to learn the powerful impact of medical professionals. At the age of 6, I was diagnosed with a severe form of pediatric arthritis in my right leg, which impacted the whole right side of my body. It even affected my eyesight. My parents had to make frequent trips to the physician, and, since we lived in a small, rural Minnesota community, we had to travel nearly three hours to get the help I needed.
Editorial by Terry Forde
During that time, I witnessed firsthand how quality, compassionate care can greatly impact someone's life. Thanks to the prayers of my family and community, I also learned just how important spiritual strength is during healing.
Going Beyond Healing
That childhood experience remains a driving force for me to ensure that the Seventh-day Adventist Church continues to expand healthcare services to the communities where we live. Earlier this year, I had the privilege of being asked to lead Adventist HealthCare, a Columbia Union health network with a remarkable history of serving people in the greater Washington, D.C./Maryland area since 1907.
Each day I am blessed to work with a talented and dedicated team of physicians, nurses, employees and volunteers who carry out our mission to "demonstrate God's care by improving the health of people and communities through a ministry of physical, mental and spiritual healing." This mission guides us each year as we deliver more than 7,000 babies, provide nationally recognized surgical care to nearly 27,000 patients and provide health and wellness programs for more than 54,000 people. It's a mission that makes us unique in our region, and one that we take very seriously.
I need to clarify, however, that we are not just an organization that cares for the sick. With shifts we've made in recent years, we now strive to go beyond healing the sick to helping them make healthy choices and changes in their lives.
For Adventist HealthCare, this changing approach to care reconnects us to our deep Adventist roots. Our organization started at Washington Adventist Hospital in Takoma Park, Md., with a focus on wellness and health maintenance. During the past 107 years, we may have adjusted our approach to healthcare many times over, but, more importantly, we have greatly expanded our care. Today Adventist HealthCare's wide range of comprehensive care touches the lives of approximately 650,000 people every year.
We are an organization that is an extension of the Adventist faith. When we seek restored and vibrant health for our patients, and for all who are touched by our ministry, we are truly demonstrating God's way. It reminds me of the text, "God be merciful unto us, and bless us; and cause his face to shine upon us; that thy way may be known upon earth, thy saving health among all nations" (Ps. 67:1-2).
 Terry Forde is the president and CEO of Adventist HealthCare based in Gaithersburg, Md., and is a member of the Spencerville church in Silver Spring, Md.
Read more from the August 2014 Visitor: