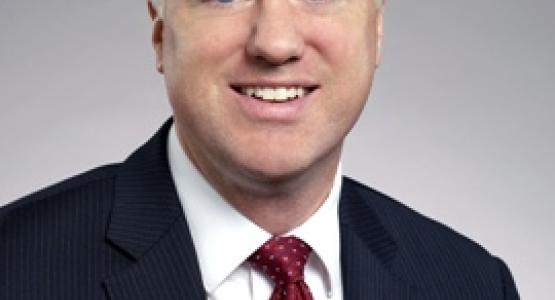 Editorial: Acts of Encouragement
May 30, 2014 ∙ by Anonymous ∙ in Chesapeake Conference, Editorials, Perspectives, This Month's Issue
I knocked on the apartment door and listened. Soon a soft and feeble voice called out for me to come in. MaryLynn Spencer had seen many birthdays come and go, and likely had very few celebrations left to anticipate.
Editorial by Rick Remmers
She wasn't able to get out often but was faithful in attending church—until she fell. Her injuries would have been rather minor in her youth, but now they required months of recovery, months of being at home with limited contact from her church family. So I, her pastor, opened the door.
We had a wonderful visit. MaryLynn shared photos and stories of her grown children who now lived out of the area. She declared that her faith and hope in Jesus was strong; she looked forward to seeing Him soon. She was homebound in body, but certainly not in spirit. Like many of our members, MaryLynn wanted so much to attend church, but could not.
Strengthening the Church Family
I have found that, other than doctor's appointments, church attendance is the last out-of-home excursion our members give up. For those unable to leave their homes, there are encouraging examples to consider in the Scriptures.
The apostle Paul was restricted while he was under house arrest in Rome and later imprisoned. In reflecting on his experience, we find in Ellen White's book Acts of the Apostles: "Often when the servant of God is withdrawn from active duty, the mysterious providence which our shortsighted vision would lament is designed by God to accomplish a work that otherwise would never have been done. Let not the follower of Christ think, when he is no longer able to labor openly and actively for God and His truth, that he has no service to render, no reward to secure. Christ's true witnesses are never laid aside. In health and sickness, in life and death, God uses them still" (p. 465, emphasis supplied).
God continues to place great worth on each member of the family. Although the frequency of contact may be reduced, there is still value in maintaining strong relationships. Those who are unable to get out can, like Paul, continue to stay in touch and minister to others by their prayers and messages. The example and testimony of their faith and service is an encouragement to each one whose life they touch.
When members of the church reach out in love and care to minister to the needs of those who worship from home, they can have a rewarding experience in service. They have the fulfillment of following in the footsteps of Jesus. The relationships of the church family can be strengthened through these times of difficulty. With intentional care, these times that would usually bring strain can be used by God to be a blessing and encouragement to everyone.
Rick Remmers (rremmers@ccosda.org) is the president of the Chesapeake Conference.
For more on this topic read our June Underscore article: How do we Continue to Engage Members That Need to Worship at Home?
Read and share these individual Visitor stories, too!