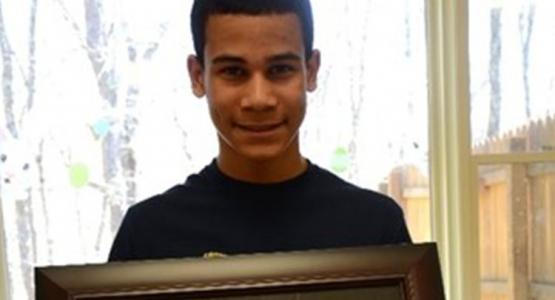 Summersville Eighth-Grader's Art Piece Wins Best of Show
May 15, 2014 ∙ by Anonymous ∙ in Mountain View Conference, Uncategorized
Mathew Iannacone
Out of 170 entries to the Mountain View Conference's annual education fair, Mathew Iannacone's wood-carved and framed art project, which featured this year's "Forever Faithful" International Pathfinder Camporee logo, won best of show.
He is an eighth-grader at the Summersville (W.Va.) school.
The fair, which was held in Summersville, featured entries for art, Bible, science and social studies from students in grades 1 through 12.