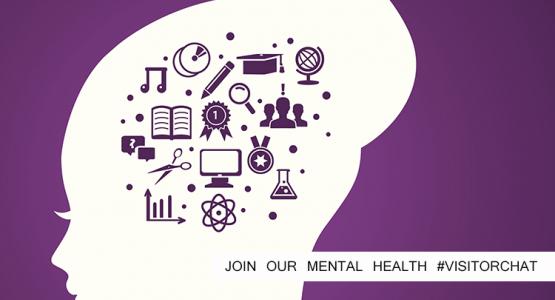 Join our #VisitorChat About Mental Health
April 22, 2014 ∙ by Anonymous ∙ in Health & Lifestyle, This Month's Issue
Join our #VisitorChat About Mental Health!
Story by V. Michelle Bernard
In the April Visitor we tackled the issue of mental illness in the Seventh-day Adventist Church (Read our article here). Join us April 29 at noon as we're delving even deeper.
Our team of experts will discuss the symptoms of mental illness and talk about practical ways to help those suffering.
Follow us at twitter.com/visitornews, then tweet your questions and comments to #VisitorChat.
Our experts include:
Katia Reinert, a family nurse practitioner and public health clinical nurse specialist with training in depression treatment and the integration of faith and health. Reinert is the director of Health Ministries for the church's North American Division.
A. Leah Scott, is the director of Columbia Union Conference's Health Ministries and Adventist Recovery Ministries.
Michelle St. Fleur, MD, is a family physician currently doing a research fellowship focusing on mental health in faith-based organizations. She is very interested in the Adventist Church being more involved in mental health.
Nathan Krause, pastor of Potomac Conference's Olney church (Olney, Md.) is a Mental Health First Aid Instructor.
Debra McKinney Banks wrote the April Visitor article "Can Churches Help Erase Mental Illness.
Carlos Fayard, PhD, assistant professor of psychiatry at Loma Linda University School of Medicine in California.
Join the chat by following #VisitorChat on April 29 at noon (EDT)!
Read more of our articles on mental health: