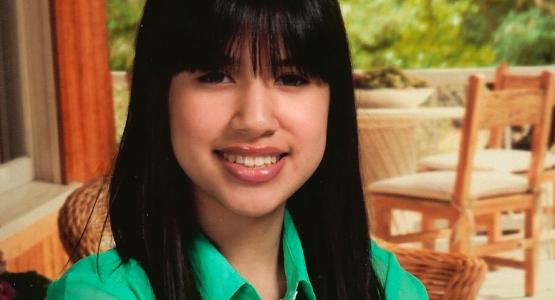 Waldwick Student Receives Presidential Letter
March 24, 2014 ∙ by Anonymous ∙ in Education, New Jersey Conference, Uncategorized
Twelve-year-old Ashley Fong was excited to receive a letter from the president of the United States. In the letter the president congratulated her and encouraged her to keep up her good grades. 
Story by Noel Gonzalez
Recently Ashley Fong, a 12-year-old, seventh-grader at the Waldwick Seventh-day Adventist School in Waldwick, N.J., received a letter from President Barack Obama. The letter said, "Please, accept my congratulations on receiving the President's Educational Award. This honor is a testament to your determination and commitment to excellence, and I hope you take pride in your accomplishment."
Fong, who maintains a 4.0 GPA, is one of thousands of elementary, middle and high school students who, since 1983, have received this recognition for their hard work. According to the U.S. Department of Education, the 31-year-old program provides "individual recognition from the president and the U.S. Secretary of Education to those students whose outstanding efforts have enabled them to meet challenging standards of excellence."
As part of the program, Fong also attended a youth leadership conference in Washington, D.C., in the White House. "Even though I was feeling homesick, it was a life-changing experience for me," said Fong, who is also a Pathfinder.
She credits her parents, Robert and Silvia Fong, for helping her grow in spiritual and academic excellence. When asked about her relationship with God, she replied, "He helps me in everything I do. Even though sometimes I fail, I try to do everything for Him."
Fong attends New Jersey Conference's Passaic II Spanish church and loves to read and play the violin and piano. She has dreams of becoming a lawyer or doctor some day.