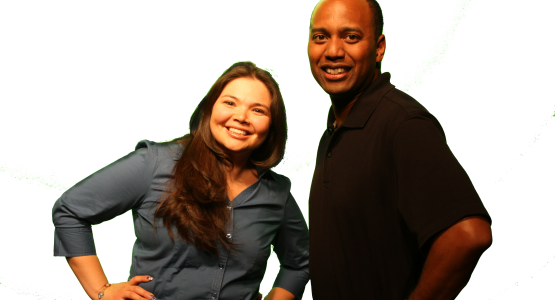 WGTS 91.9 Meets More Than Just Music Needs
January 30, 2014 ∙ by Anonymous ∙ in Uncategorized, Washington Adventist University
WGTS 91.9 FM provides the Washington, D.C., metro area with more than just 24/7 Christian radio programming.
"We're striving to provide an alternative to other media that spreads hope and encouragement to the nation's capital," says Jerry Woods, WGTS morning DJ. "Right now there are 600,000 people who say that is something that they want."
Part of that encouragement is through PrayerWorks, a prayer ministry that gets about 1,000 requests a week for prayer says Woods, a member of Chesapeake Conference's New Hope church in Fulton, Md. A group of prayer volunteers meet at the station in Takoma Park, Md., each week and pray for each request.
WGTS also meets spiritual needs by running WGTS 91.9 Gateway Fellowship.  The contemporary service is held weekly at the nearby Takoma Academy and fills a need for people who have no church experience and for people who have had a negative church experience says Woods.  He says that people are more comfortable coming to Gateway because they already "know" the talent they hear everyday on the radio.   But more importantly, he says it's a place they can get to know Jesus.
WGTS is consistently among the top 10 of all Christian radio stations in the nation and in the D.C. area.
Watch these videos to see testimonies of how the station has impacted listeners:
Videos courtesy WGTS.