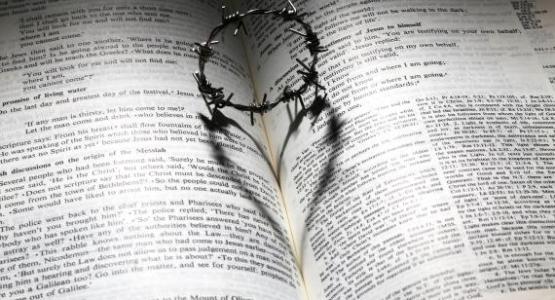 Should We Celebrate Easter?
March 22, 2023 ∙ by vmbernard ∙ in Potomac Conference, Perspectives
Story by V. Michelle Bernard
Easter is one of the times community members are most likely to attend or visit a new church. But many members are hesitant to host an event associated with this holiday. 
Charles A. Tapp, Potomac Conference's president who served as senior pastor at Sligo church for many years, thinks that hosting a biblical resurrection celebration is a great opportunity to teach people about biblical truths, including the Sabbath.
Easter is often not looked upon highly because of the holiday's connection with Ishtar, the bunny and eggs, said Tapp. But, "The resurrection is one truth biblically that every Christian holds dearly. This is the one thing we all have in common. Paul made it clear in 1 Corinthians 15:14 'That if Christ be not risen, our faith and our preaching and everything is in vain, but because Christ has risen, he says, and we can be the first truth.'"
He adds that Sligo always focused on the resurrection. "We want to celebrate the resurrected Lord with our community and invite them to celebrate the resurrection with us because the resurrection is based on Christ's death and burial."
Who Came?
The church utilized its radio ministry on WGTS 91.9 to invite listeners to the service, but also through invitations of members. "It wasn't just easier for [visitors] to come. It was easier for members to invite them to come."
He noted it's sometimes hard for Adventists to invite friends to their church on Sabbath when their friends are used to visiting on Sunday. Celebrating the resurrection provides a common denominator, he notes. 
A Weekend Celebration
Tapp says they took a historic approach [and still do] to planning their resurrection weekend activities, aiming to be biblical in all they did, starting with a service on Thursday evening depicting Jesus going before Pilate; a somber service on Friday night covering the crucifixion—sometimes a play. "It really resonated with the community," he said. "It was something that our members could bring their family to. One of the years, about 600 people came to the play. 
On Sabbath they had a church service, and then on Sunday, held a resurrection service from 11 a.m. to noon with one hour of singing, prayer, Scripture and drama. 
"It was all about celebrating the resurrection," he said. "All we did is recreate what happened in life."
He noted that depicting the whole weekend is another way to certify the Saturday Sabbath—showing how His friends wanted to embalm him on Saturday, but it was the Sabbath, so they waited until the first day of the week, Sunday. 
Want to Invite a Friend to a Resurrection Celebration This Year?
Sligo's 2023 Resurrection weekend will start on Friday evening, include a Sabbath morning service and end with a Sunday resurrection with breakfast.The weekend's theme is "Gifts from the Garden," says Alex Barrientos, senior pastor. The Sligo Sanctuary Choir and Strings, Sligo Singers, Barclay Brass and Sligo Revival Choir will perform throughout the weekend, he adds. 
In the upcoming weeks, the Visitor staff will share other resurrection celebrations in its weekly e-newsletter, Visitor News Bulletin, and via Twitter.