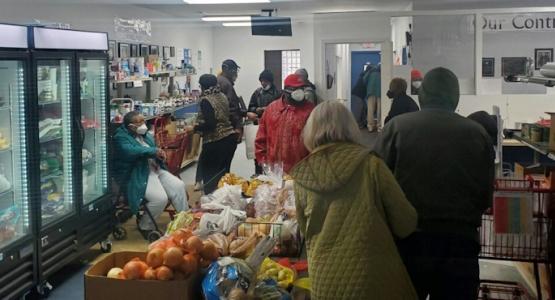 Shiloh Cincinnati Revamps Food Distribution Program
June 06, 2023 ∙ by Web Administrator ∙ in Allegheny West Conference
Story by Benia Jennings
When members of the Shiloh (Ohio) Cincinnati church started their Adventist Outreach Ministries Community Service program in 1952, they wanted to address the immediate food and clothing needs of their community. Some 70 years later, that community service program has blossomed into a respected institution that is well-known in Avondale for its food pantry.
Under the leadership of former director Barbara Lungelow, the Shiloh pantry came into prominence as a staple in the Avondale community. Her 28-year tenure saw the cultivation of several partnerships with businesses in Hamilton County, including Trader Joe's, The Kroger Company, Panera Bread, and the Freestore Foodbank. These continuing partnerships allow Shiloh's food pantry to be stocked with enough inventory to feed thousands of individuals on a yearly basis.
During the height of the COVID-19 pandemic, the Shiloh pantry removed the requirement of proving Avondale residency; individuals were simply able to drive or walk up to the pantry, state the amount of people in their households, and receive parcels of fresh produce, frozen foods, beverages and canned goods.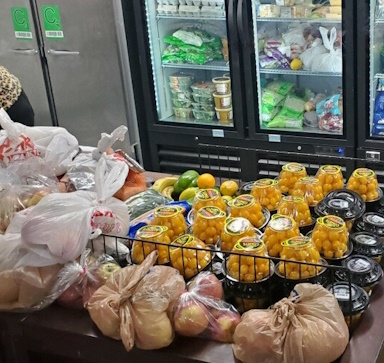 In 2023, the Shiloh pantry adopted the "Pantry Choice" model. This allows customers to "shop" just like they would at a local grocery store or supermarket; they select their own items instead of having boxes pre-packed for them. In addition to fresh produce, frozen meats, frozen foods and packaged/canned goods, the pantry also offers a plements, select over-the-counter medicines and household cleaning supplies.
Shiloh also has a schedule unlike other Cincinnati-area food pantry programs. On Mondays and Wednesdays on the second and third weeks of the month, clients can visit two times a week and up to four times a month from 11:30 a.m. to 2 p.m. 
In addition to Shiloh church support, three other Cincinnati area churches also partner in this endeavor: Blessed Hope church; New St. Paul Baptist Church; and First Unitarian Church.
To learn more about this mission, visit shilohsda513.org/giving.