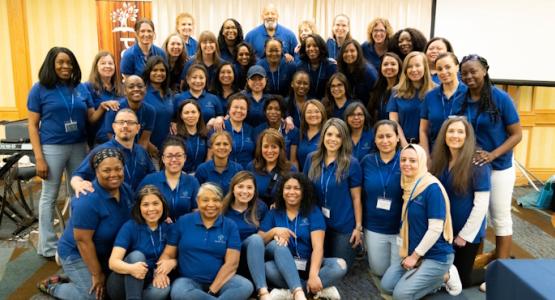 Potomac Conference Ministerial Spouses Firmly Root, Grow Together
August 14, 2023 ∙ by Web Administrator ∙ in Potomac Conference
Story by Debra Anderson
The Potomac Conference ministerial spouses braved the heavy rain, limited visibility and congested roadways to attend a gathering planned just for them. Spouses traveled from Virginia, Maryland, and Washington, D.C., to connect with each other during a recent weekend retreat in Cambridge, Md. The gathering was the first time in more than 30 years that ministerial spouses in the Potomac Conference could come together to experience ministry prepared specifically for their hearts and souls.
At the event, Maya Thomas, a psychologist, and her husband, Sanjay, a lawyer and entrepreneur, shared a skills assessment that helped spouses discover or reinforce their love languages. Paul Anderson, former director of Adventist Chaplaincy Ministries for the North American Division (NAD), presented an engaging and encouraging workshop titled, "Surviving the Storms of Ministry." Joanne and Jose Cortes Jr., pastor of Beltsville church's DC Campus, and associate ministerial director of Evangelism for NAD, respectively, shared their unique journey as dual pastors, which makes each of them a pastor's spouse. They spoke about tenaciously pursuing the call while prioritizing their family in ministry.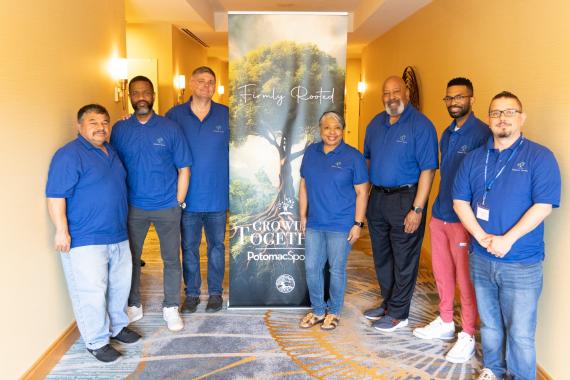 The evening concluded with a luau, including Polynesian food, tropical drinks and a lei for each attendee. Guests were intrigued as Hawaiian-born ministerial spouse Adrinna Beltre shared the historical perspective of the luau. She explained the meaning of different Hawaiian words and hand gestures and performed a beautiful hula for the guest. Ministerial spouse Deana Siologa, born and raised in American Samoa, shared her journey of becoming a Seventh-day Adventist while living in Hawaii.
Reflecting on the organization's diversity, Maureen Tapp, director of the Ministerial Spouse's Association and wife of Charles A. Tapp, conference president, says, "We are blessed in the Potomac Conference to have such a diverse group of constituents. We come from different countries and speak different languages. We worship through cultural filters, but what unites us is God's calling on each of our lives—to be good stewards of our gifts in service to His people. It is a joy to celebrate our culture and our calling."
To stay connected, Potomac Conference spouses have formed cohorts they refer to as SEED Groups. The mission of these groups is to support, encourage, empower and demonstrate God's love to the ones they've been called to partner with in service.
Ministerial spouse Suranny Sarria, a member of the event's planning committee, says "God's Holy Spirt was in our midst. In the end, we left recharged and equipped to continue our ministry for Him."
"Potomac Conference spouses are firmly planted in God's will and His Word," adds Maureen. "They are growing together and planting seeds of love and influence with their ministry colleagues and partners. They desire that the seeds they sow today will sprout spiritual fruit for tomorrow, nourishing their families, church members and the body of Christ."